Knives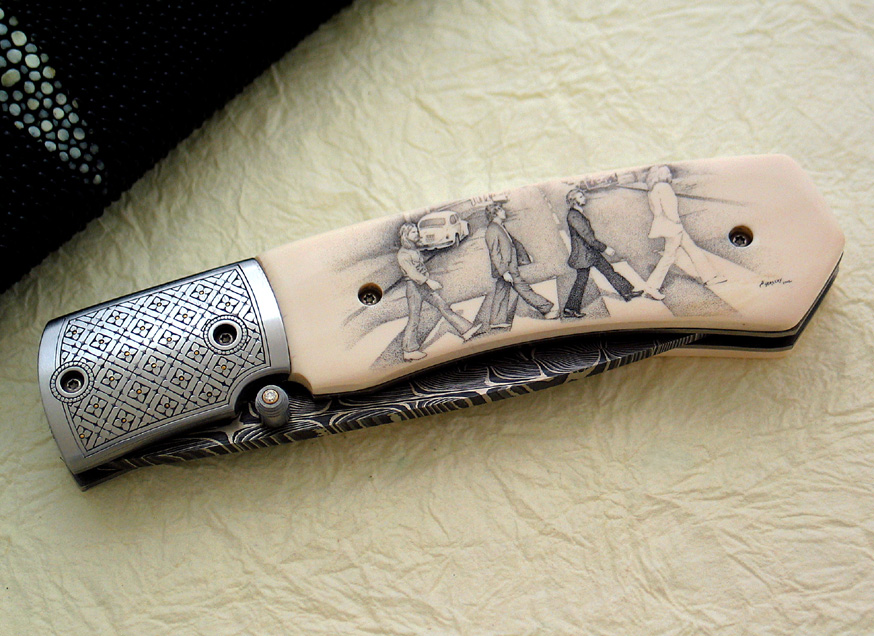 My favorite band on this damascus-bladed folder. This "over-the-top" knife was made by Mike Dilluvio. Click on the Abbey Road link below for a quick glimpse into its creation:
A Ron Gaston custom with an Avatar fantasy theme.
Two sides of a David Boye folder. And a Gerber Paul knife with native American.
A Don Maxwell custom with etching by Francine Larstein.
Below are some David Boye folders:




A few more customs below, mixing myth and reality.



Knives below by Craig Bigler and Todd Kopp.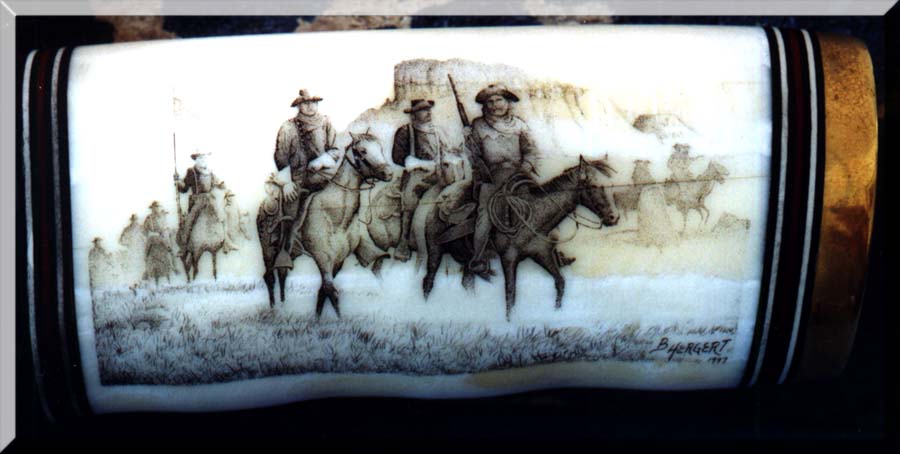 This Gettysburg battle scene pits Custer against Hampton. I like to point out that Custer's head is the size of a pinhead, and still recognizable.

A couple knives for a dragon-obsessed collector.


And the knife I carry...


A Variety of Miniatures
Homepage | Knives | Portraits | Guitars | Guitar Stuff | Cuesticks1 | Cuesticks 2 | Razors | Assorted 1 | Assorted 2 | Assorted 3 | Drawings | Mixed Bag | Pricing | Contact