Guitars
A few years ago I had the honor of working with Harvey Leach, inlay artist, guitar maker and inventor of the Voyage-Air Guitar. We collaborated on Martin Guitars' 1.5 millionth guitar. Here are some pictures of that. The first set are Martin's promotional shots. The others are mine.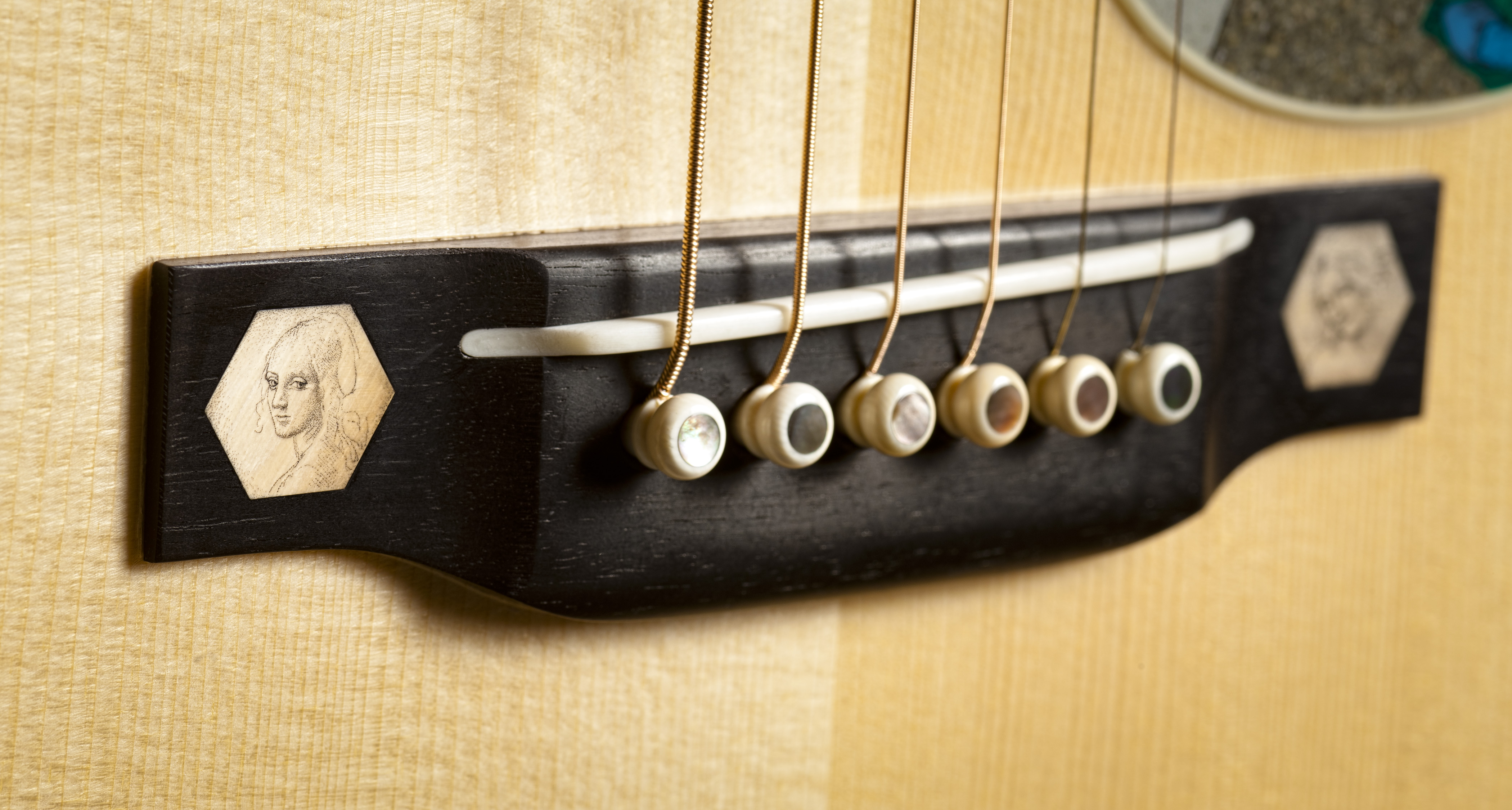 The back of the guitar is Brazilian rosewood, the most beautiful I'd ever seen.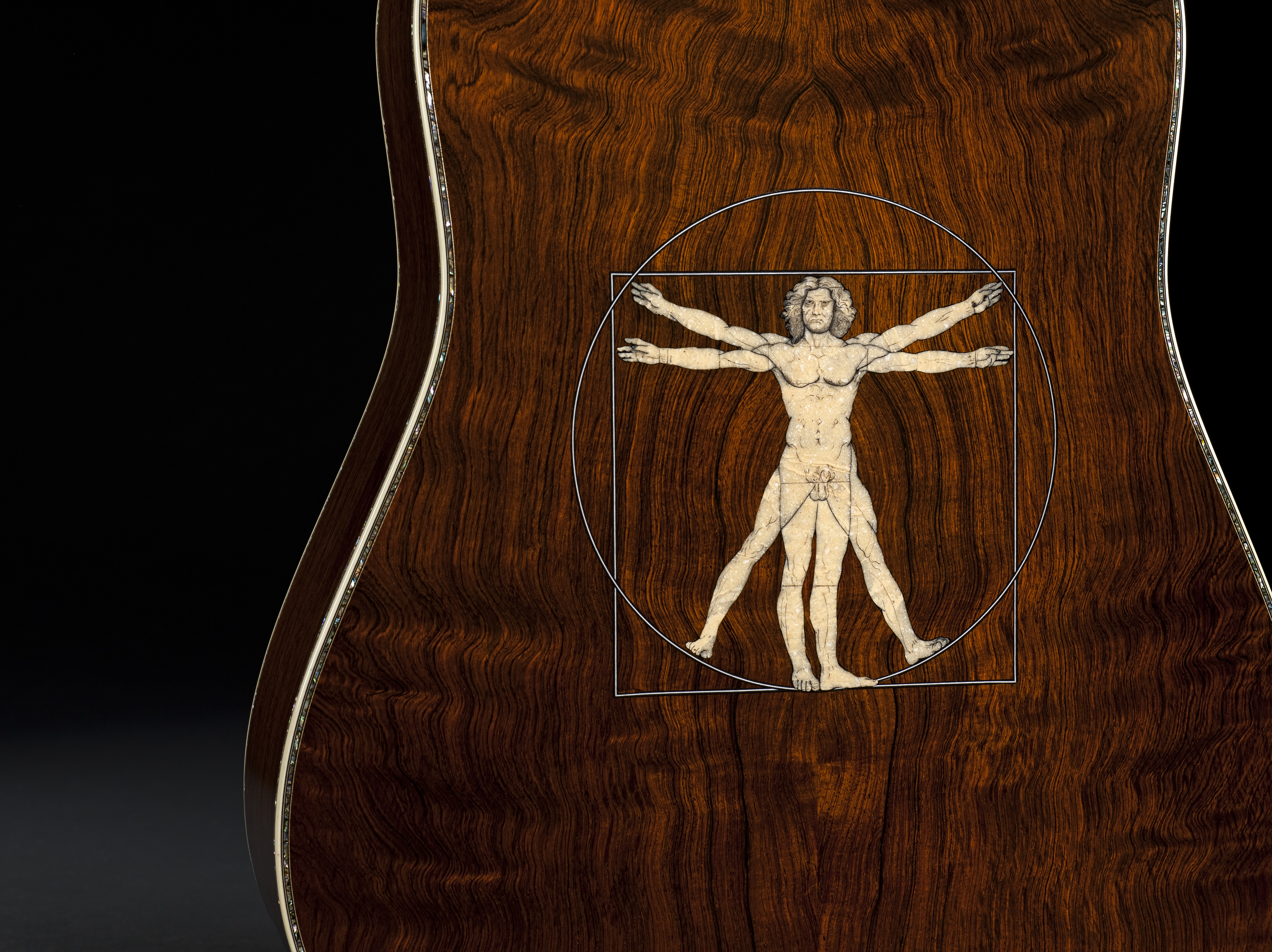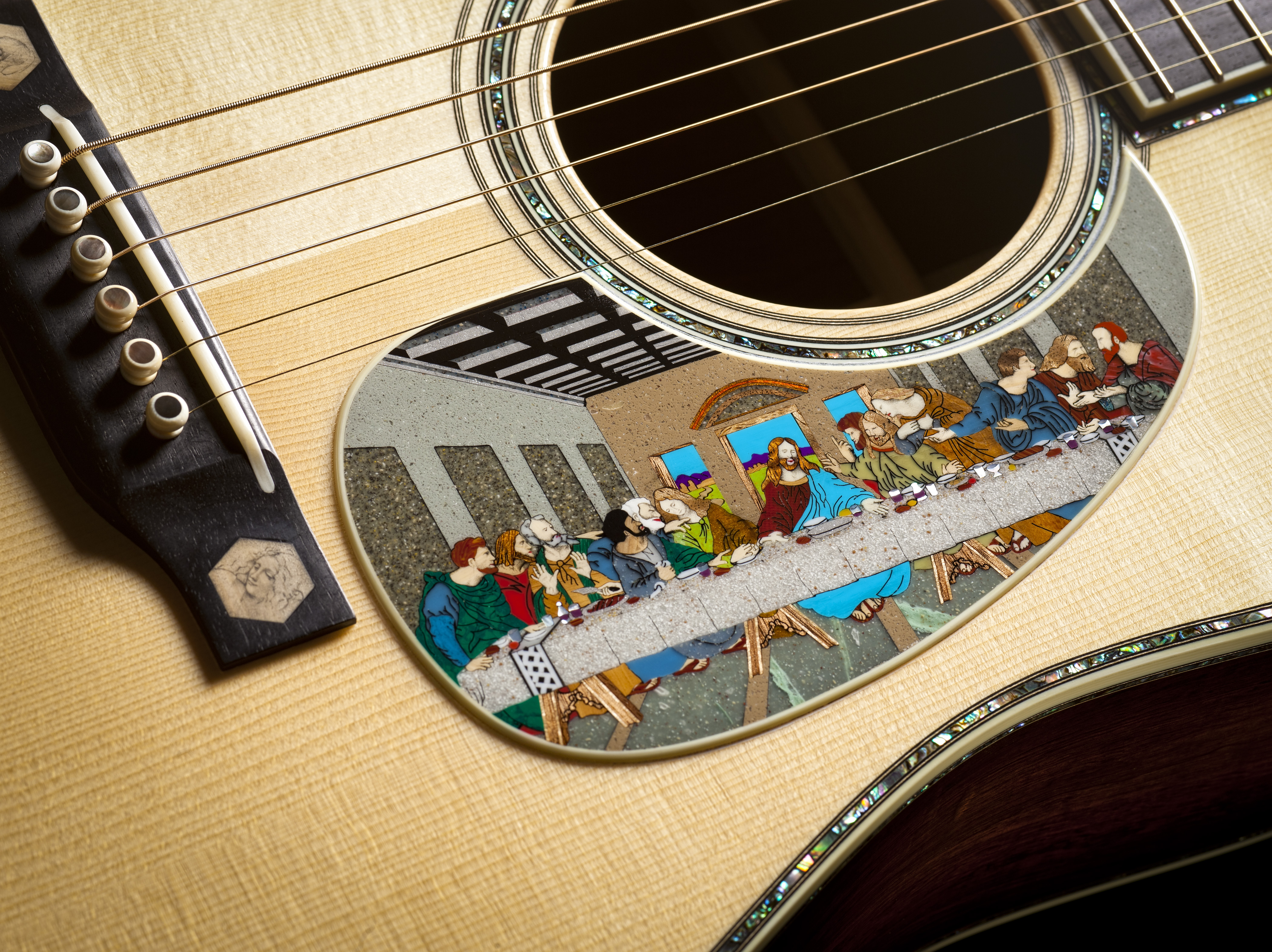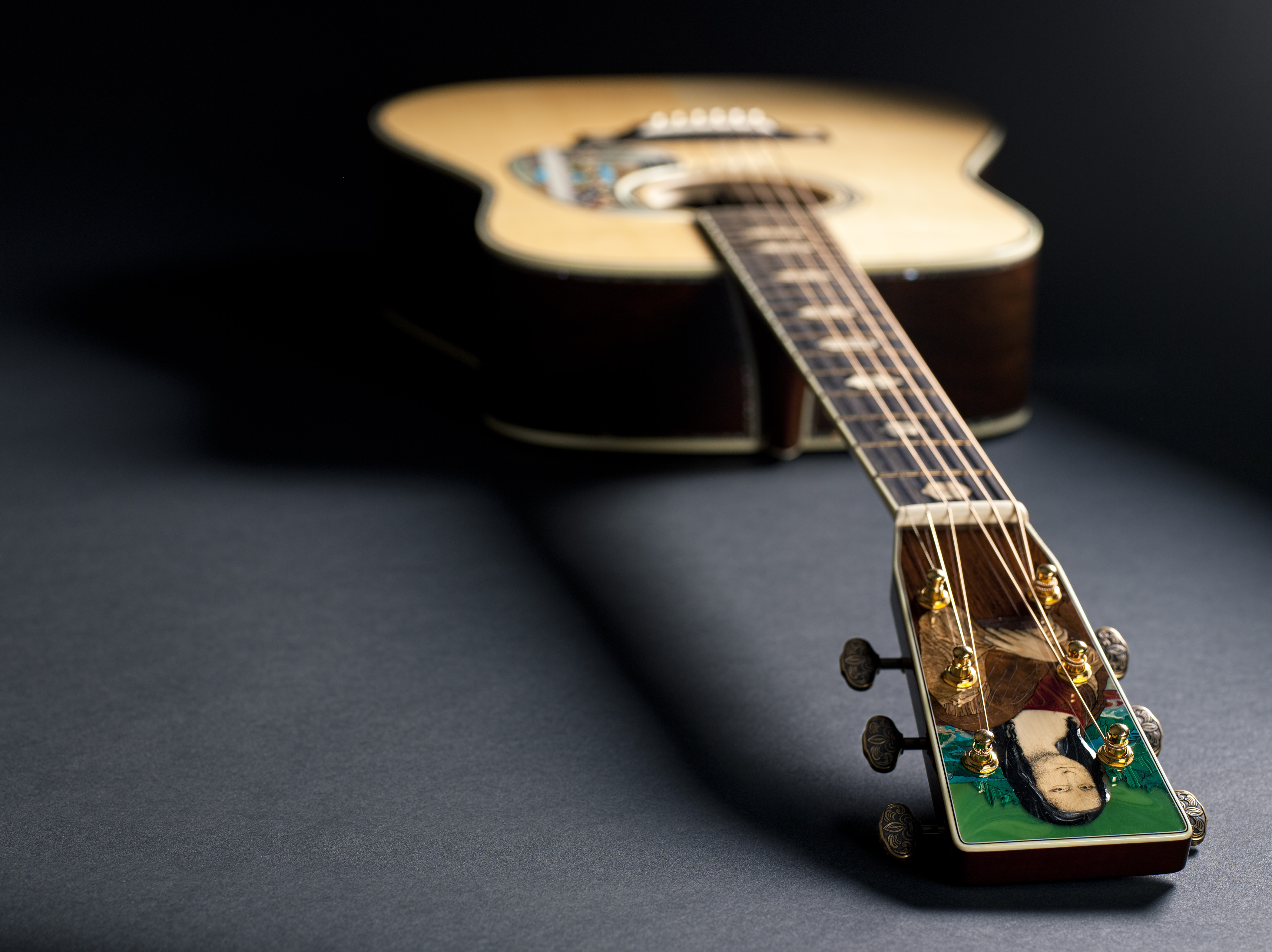 All the colored inlays are Harvey's work. I did all the faces and hands, the fret position markers and the two portraits on the bridge.
Below are some pictures I took while I worked on this amazing guitar: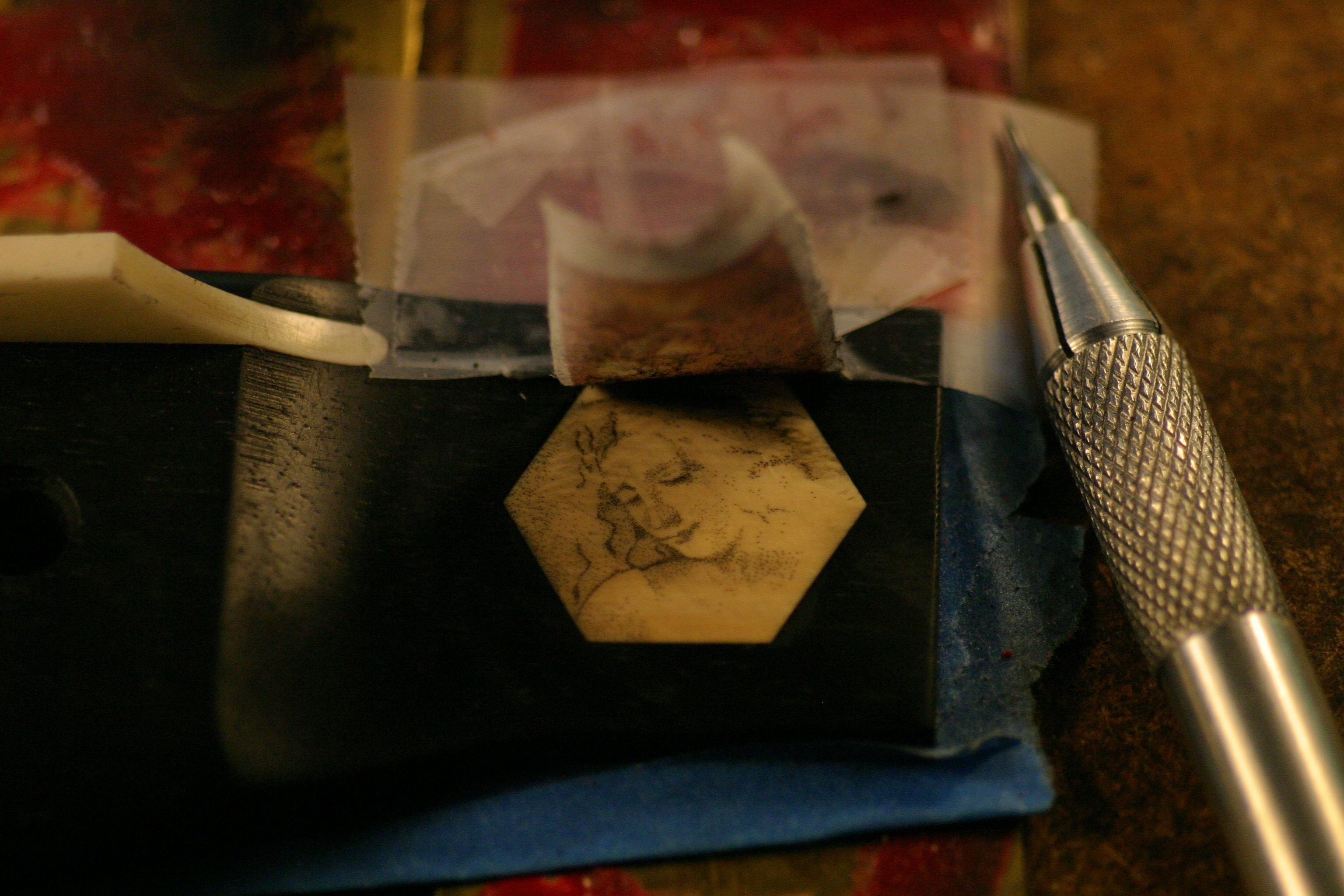 One of my favorite portraits was this one on the bridge. My tool is a carbide scribe. Below is what I see through my microscope.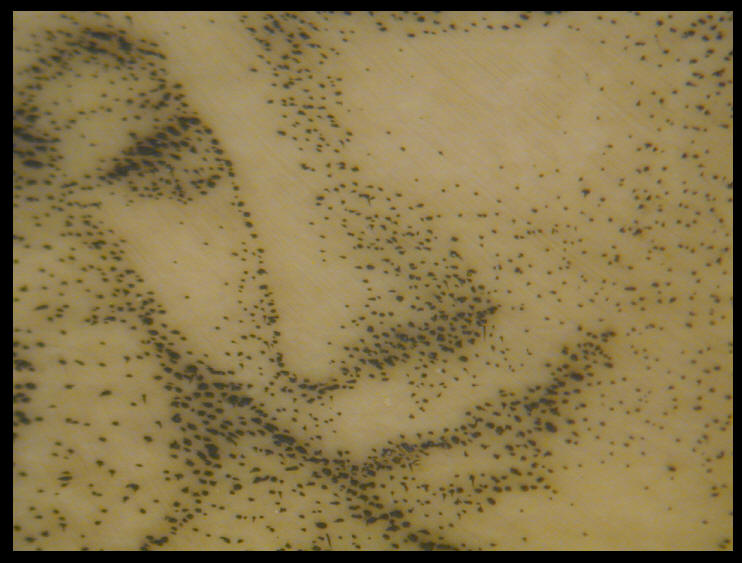 Here are the fret position markers. They get smaller to fit the narrowing frets.

At the NAMM show I not only got to see the finished guitar, I got to play it. Behind me is Chris Martin, probably making sure I don't drop this million dollar guitar. Now it's in the Martin Museum in Nazareth, Pennsylvania.
To thank Chris Martin for this great opportunity, I made a portrait of his daughter Claire (the next C.F. Martin). It's in the shape of the unmistakable Martin headstock.
Harvey and I were interviewed by a Japanese guitar magazine. I'm not sure if I was flattering or slanderous...
Homepage | Knives | Portraits | Guitars | Guitar Stuff | Cuesticks1 | Cuesticks 2 | Razors | Assorted 1 | Assorted 2 | Assorted 3 | Drawings | Mixed Bag | Pricing | Contact