More Guitar Stuff
Years ago I met Eric Galletta of Galletta Guitars. He had worked with Wayne Charvel making guitars for some of the biggest names in music. I decided to ride his coat tails...
One of our first projects was doing work on guitars for Allman Brothers' Allen Woody and Warren Haynes: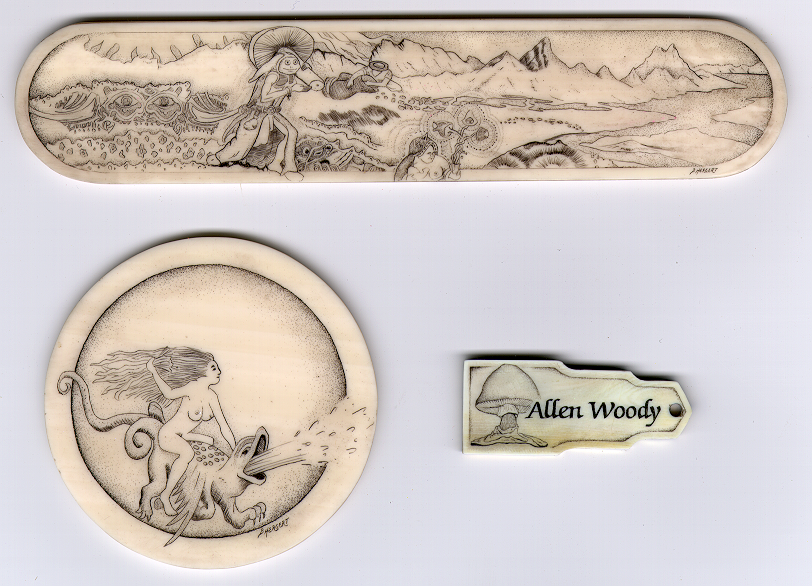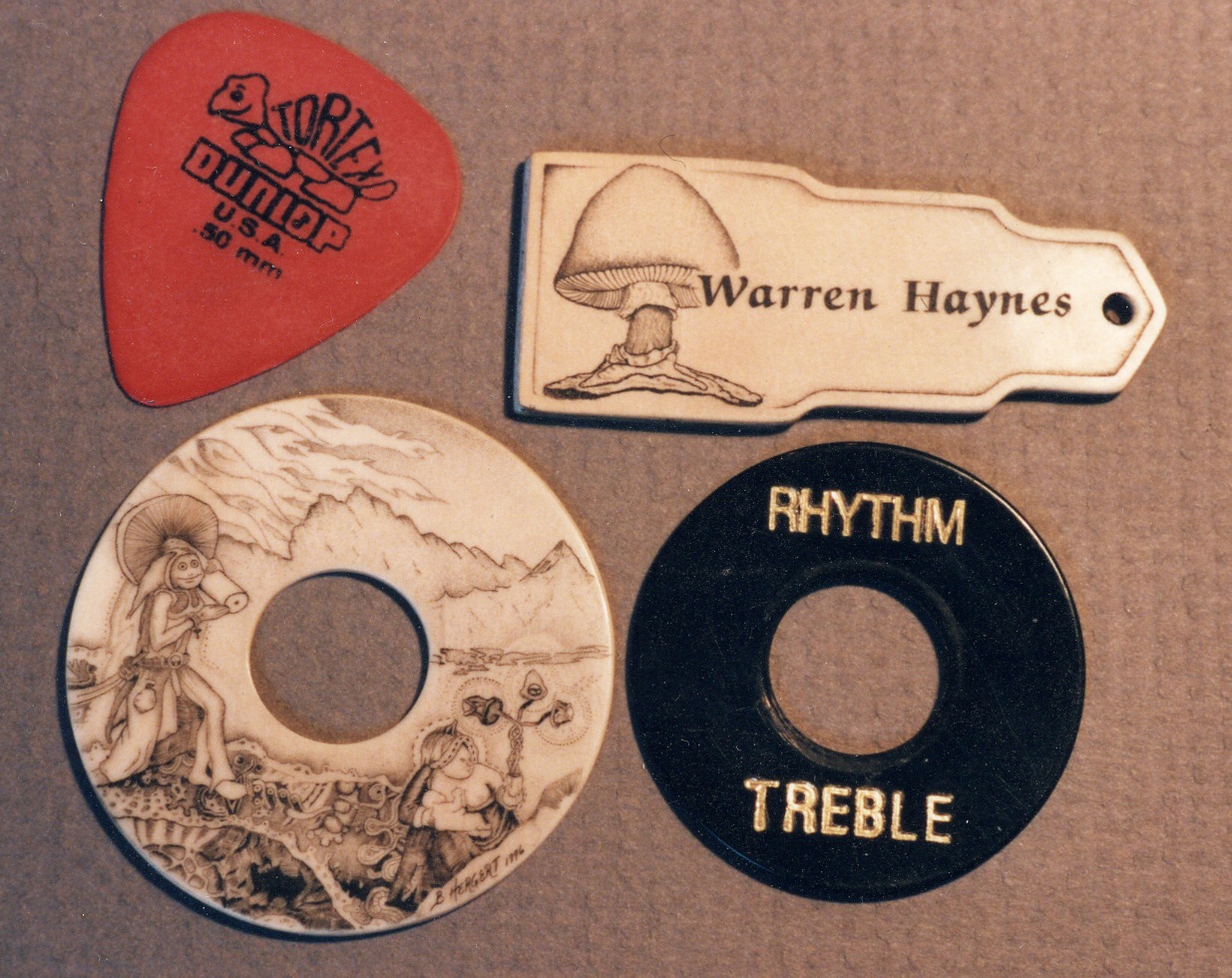 Here's Eric with Warren Haynes, holding the guitar we made: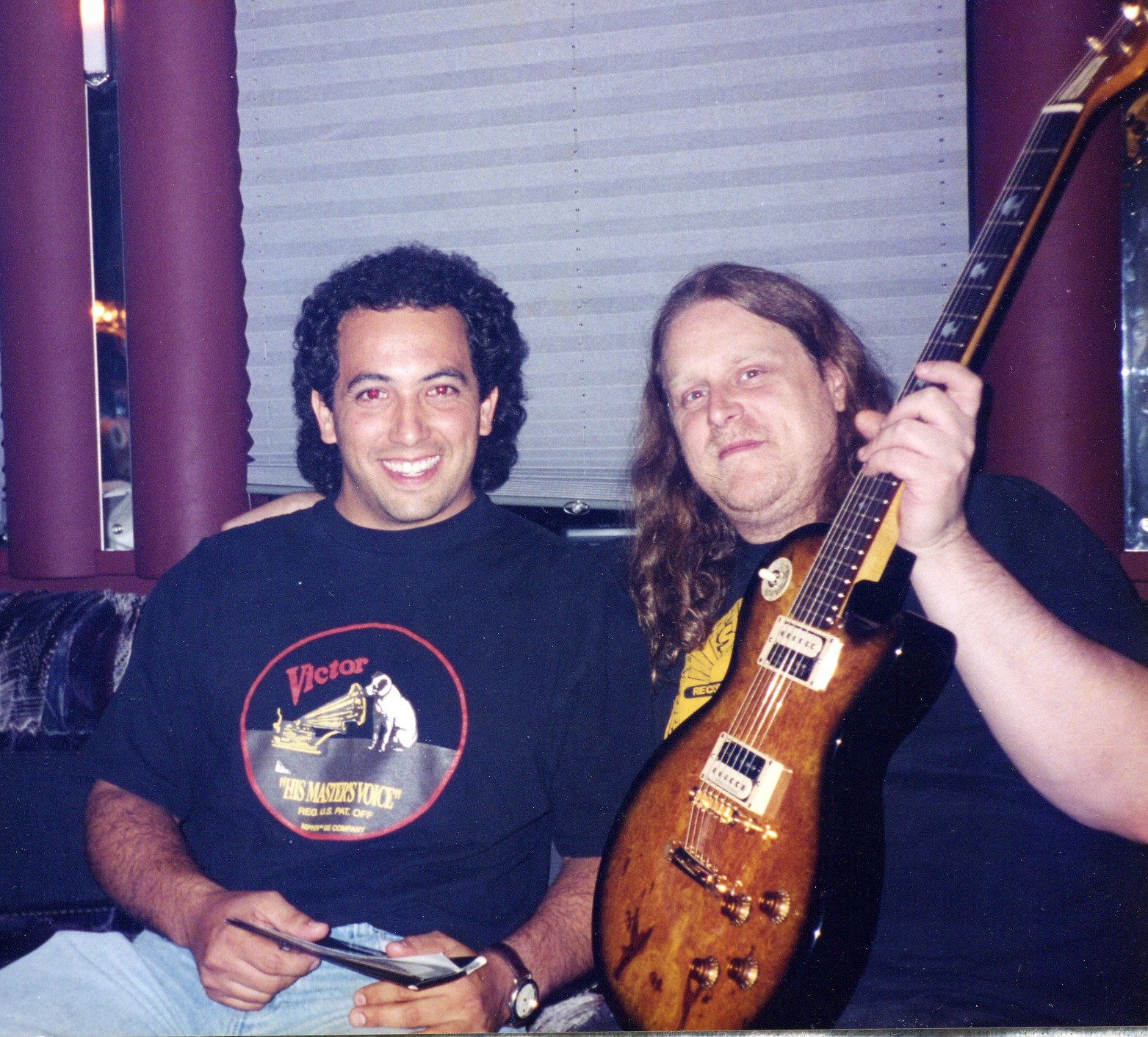 I've done a lot of picks and truss rod covers for Galletta Guitars.
That's Eric above, below Merle Travis and John Lennon.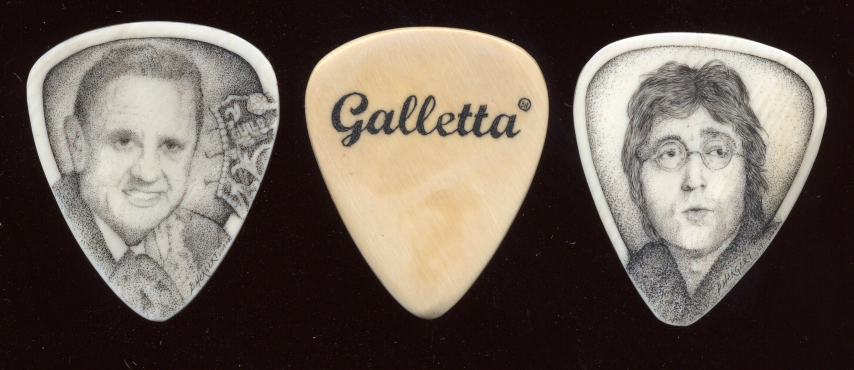 Besides his own design, Eric is building Bigsby Guitars. Paul Bigsby invented the "Whammy Bar" for electric guitars.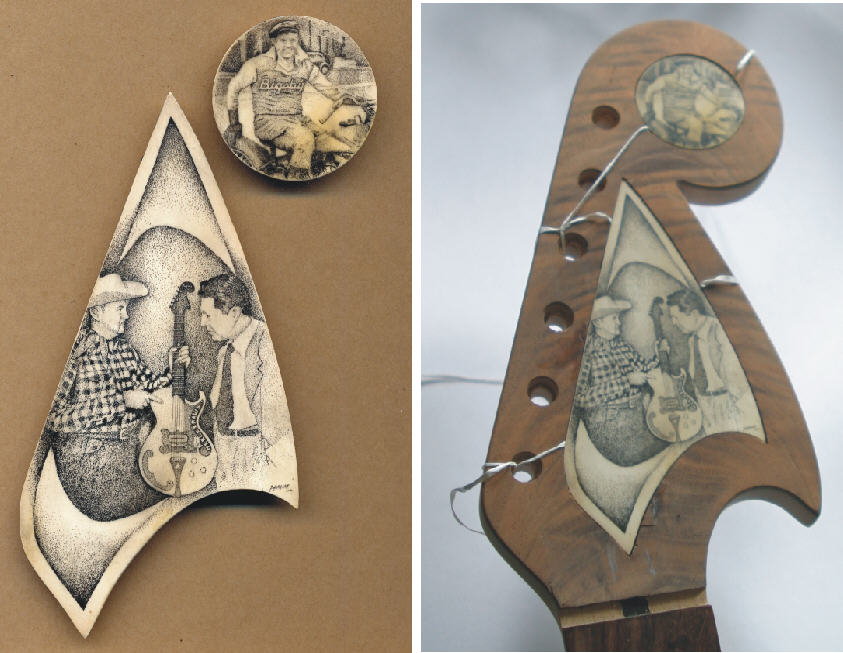 Above are inlay work-in-progress pieces for a Bigsby headstock with Merle Travis holding his guitar with Paul Bigsby. Bigsby was a motorcycle mechanic and inventor. Below is my Galletta guitar with a couple custom knobs I made:
I've been fortunate to work with Santa Cruz Guitar Company, making custom heelcaps. Below are a few of them. The first pictures show them as I work on them - I wish I were lucky enough to get my hands on the finished guitars...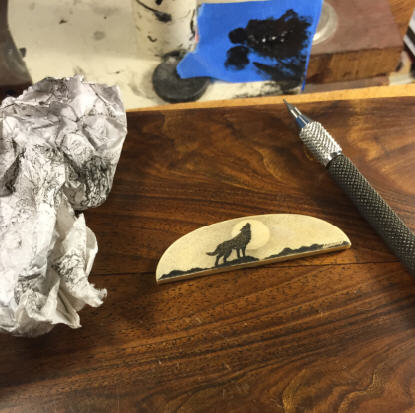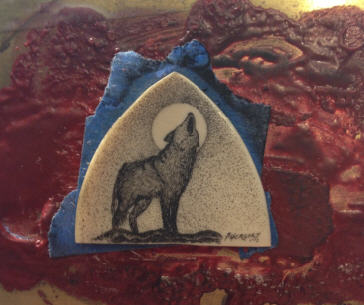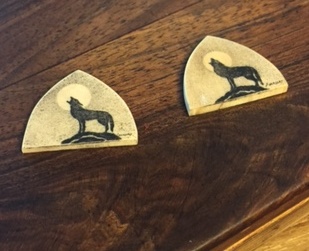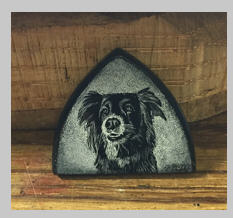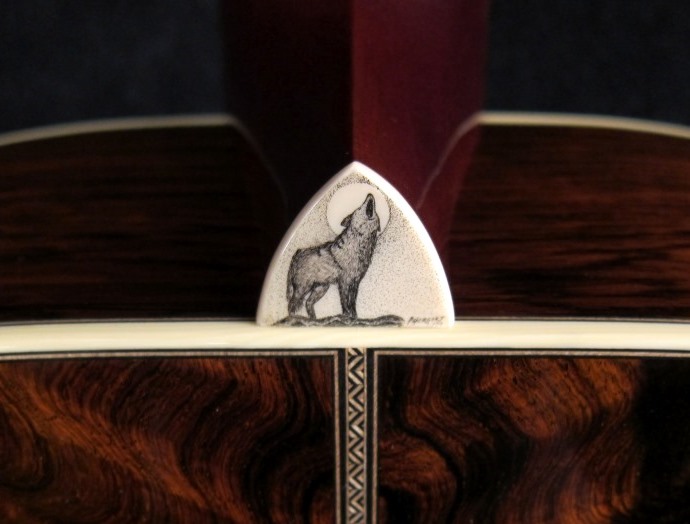 Another master of inlay I've worked with is Larry Robinson. Larry did all the inlay on Martin Guitars' One millionth guitar. Below are examples of his mother of pearl inlay. I did the face and head.
Leonardo's work is popular as a theme for inlay. Here Larry did the Vitruvian Man in a couple more guitars. First is a Tom Ribbecke headstock, before and after.
Below is an incredible collaboration with Larry, Steve Kauffman and Steve Klein. I'm especially amazed by the copper letters on the back of this masterpiece. Each one individually inlaid. I'll try and update with pictures of the finished guitar later...
Below are a pair of guitars I did for McPherson Guitars.
Homepage | Knives | Portraits | Guitars | Guitar Stuff | Cuesticks1 | Cuesticks 2 | Razors | Assorted 1 | Assorted 2 | Assorted 3 | Drawings | Mixed Bag | Pricing | Contact