Odds and Ends (and some nudes)
I've decided to throw in a bunch of stuff that didn't fit the other pages. I've also included some nudes. They're toward the bottom of the page, so if you find them offensive you can back out now. I understand. First, here are some publications that I was able to sneak my way into.
I was actually a character in these two Tom Clancy "Net Force" series novels. Now if they'd just make a movie...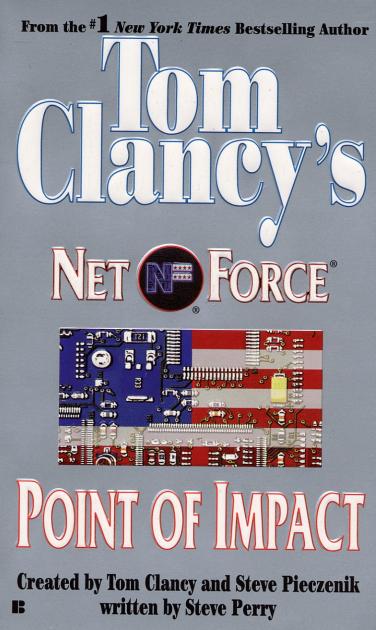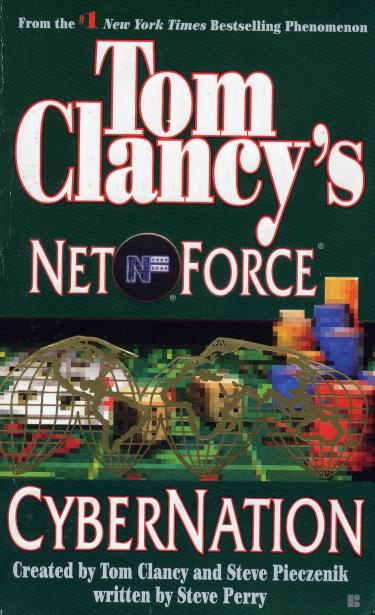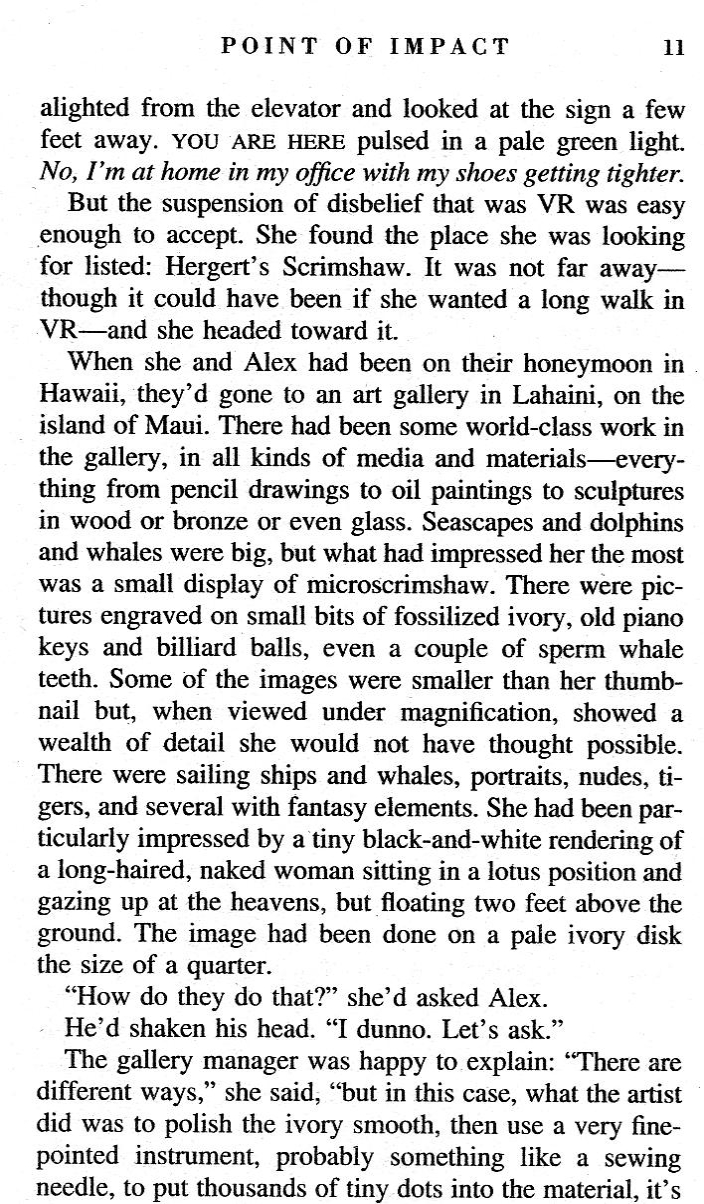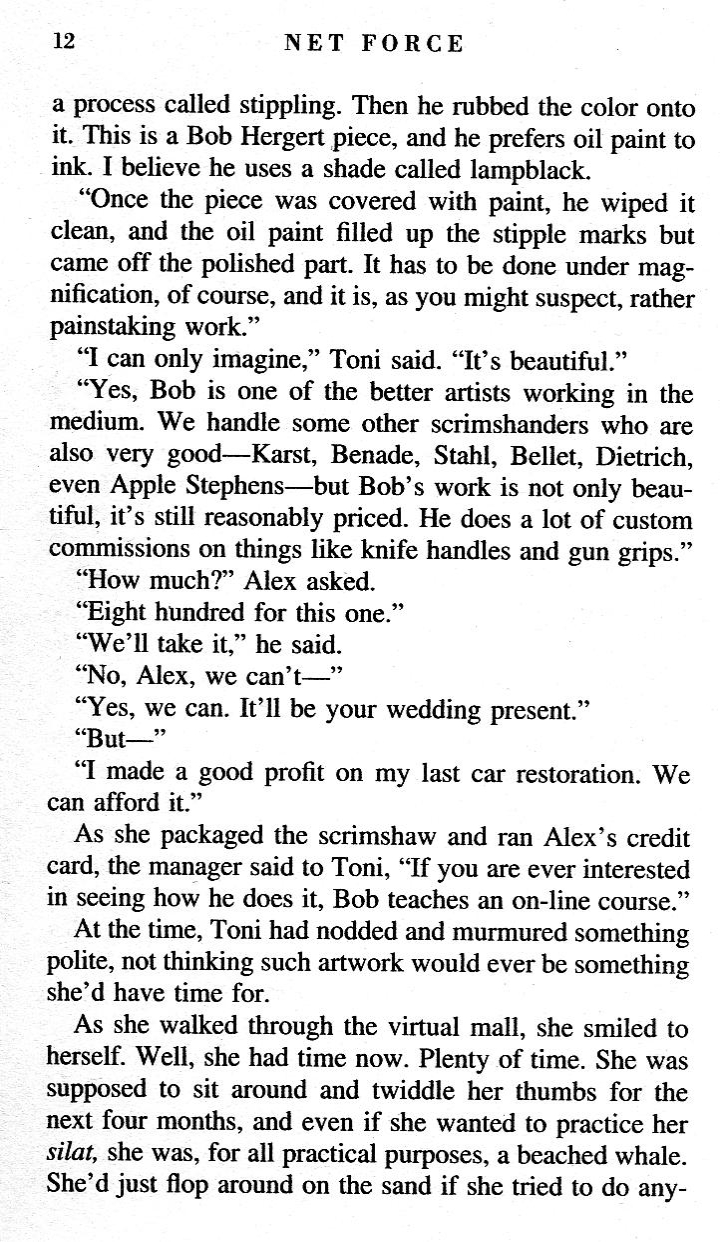 Modernes Scrimshaw came out first in Germany, later in the U.S. It's kinda fun to read the German text.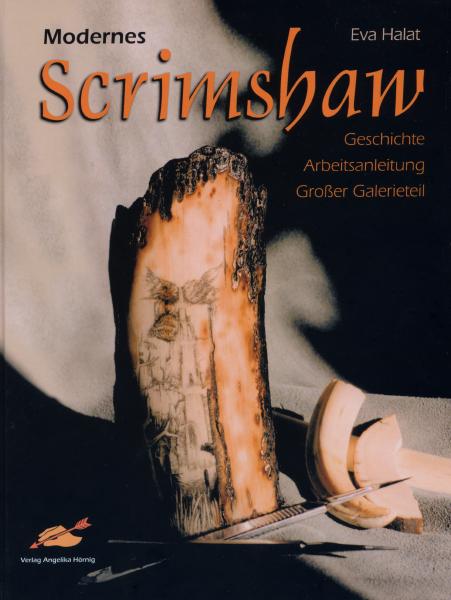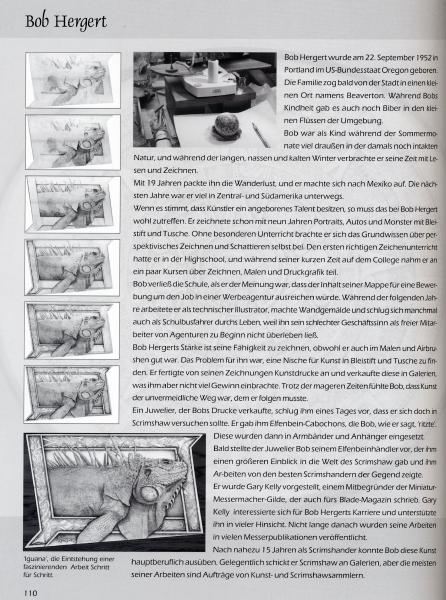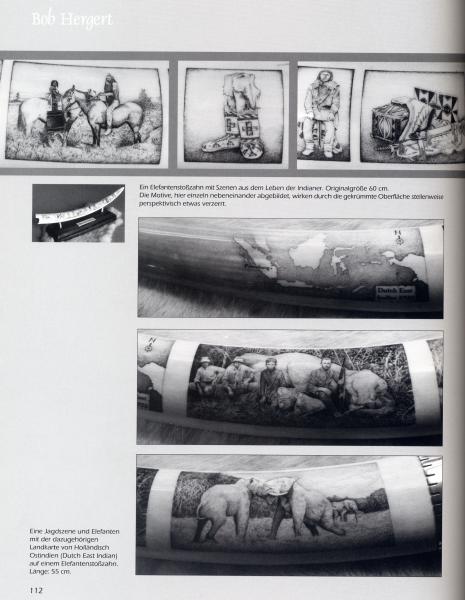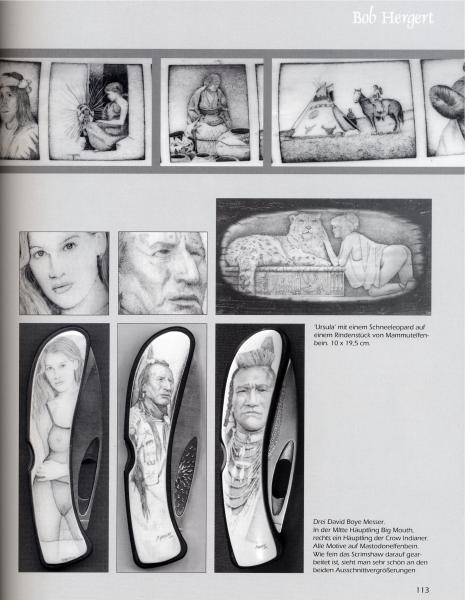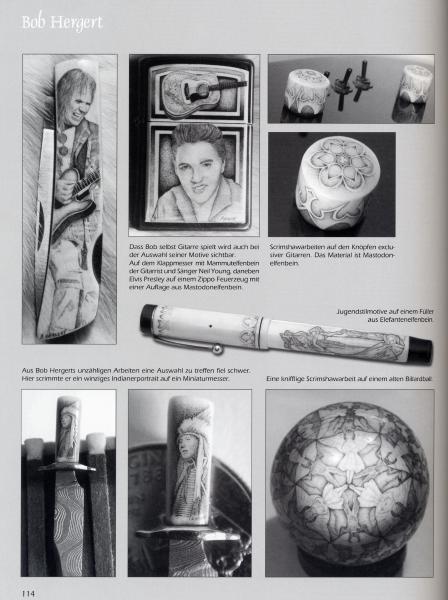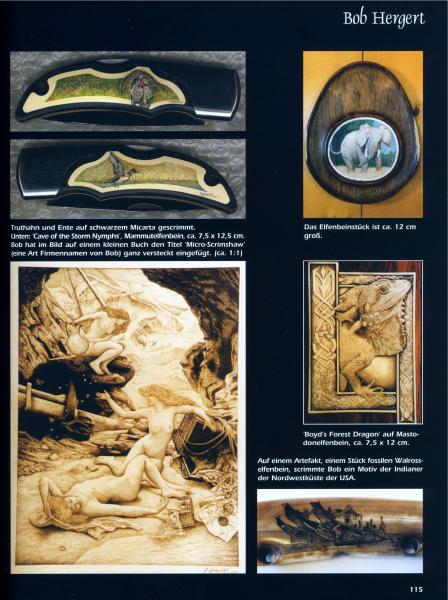 I ran across the following while doing an "ego-search" on Google. Translation?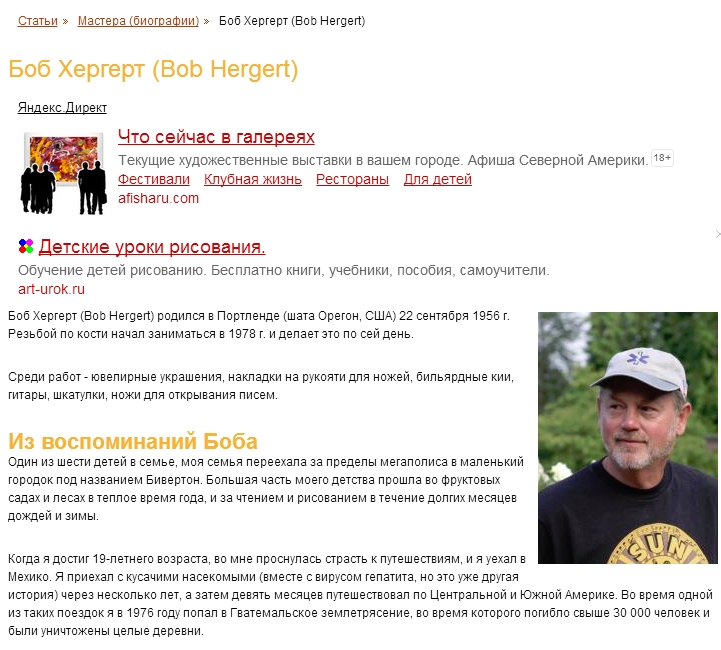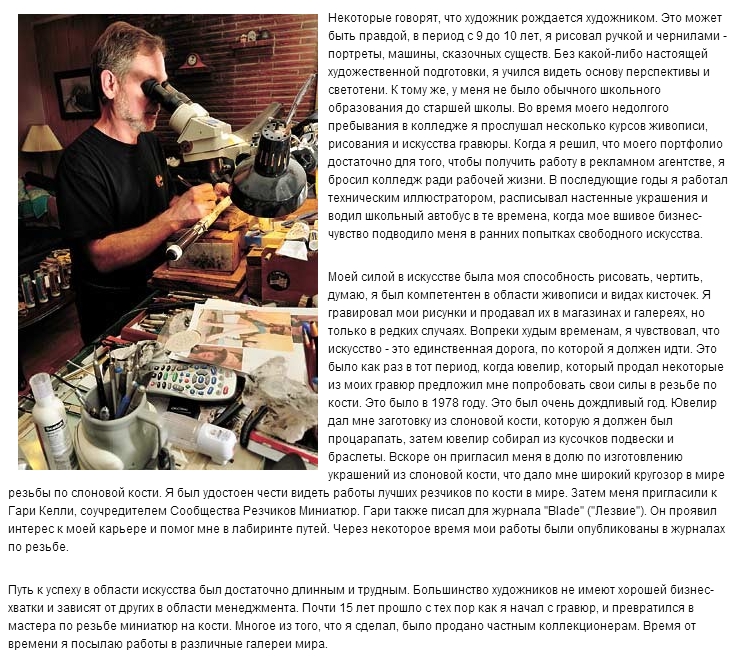 Years ago I was interviewed by Joe Mismo for Knives Illustrated. Complimentary captions by Bud Lang.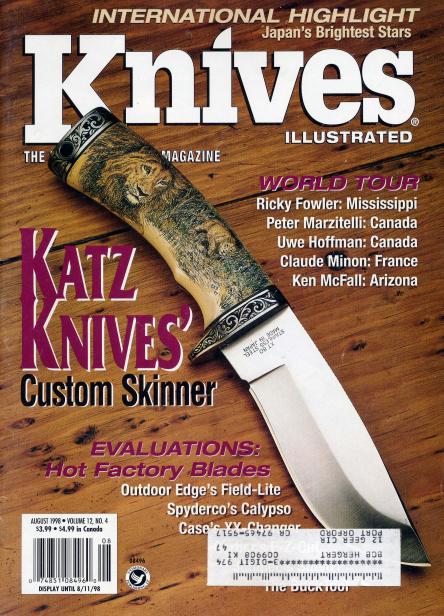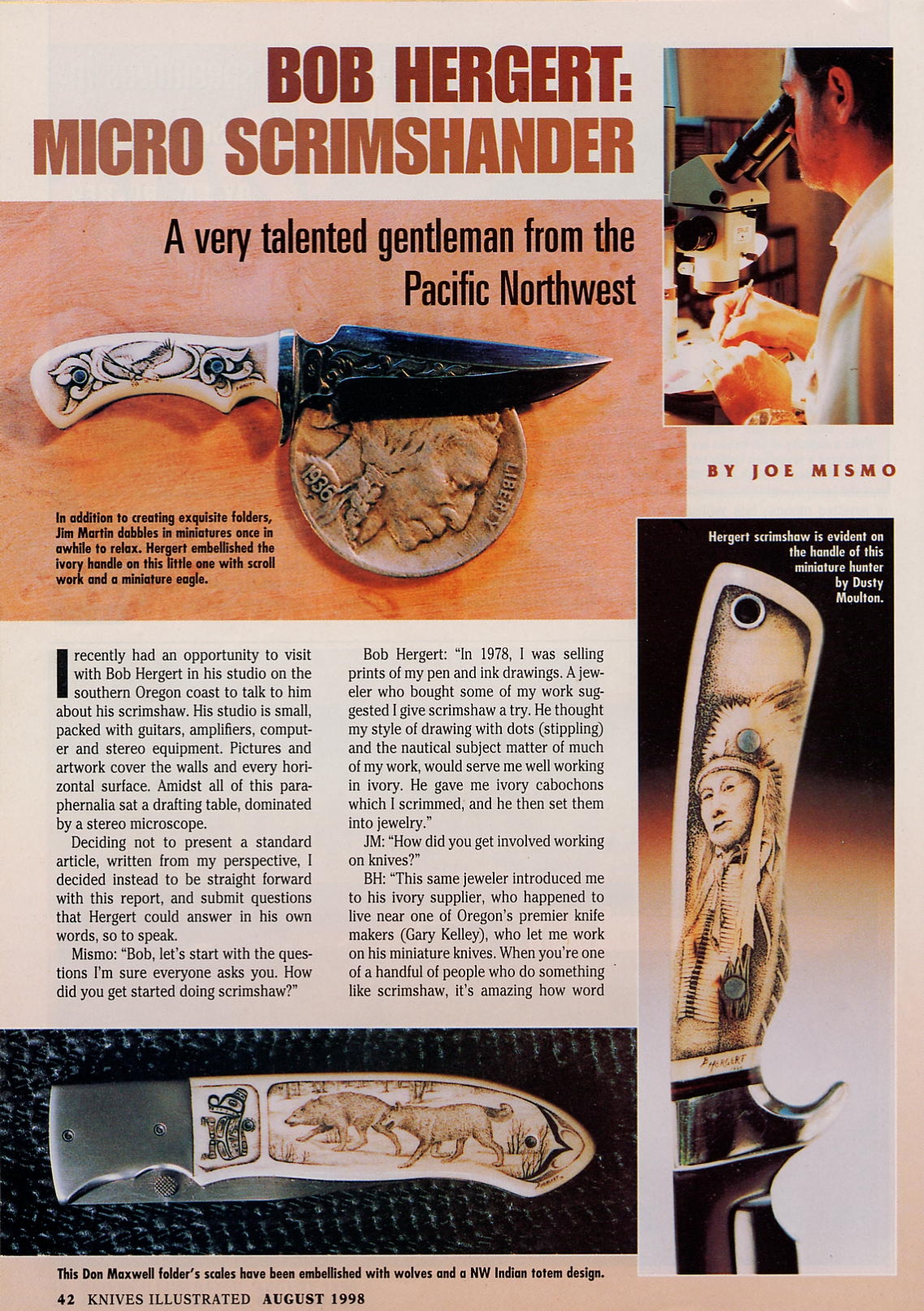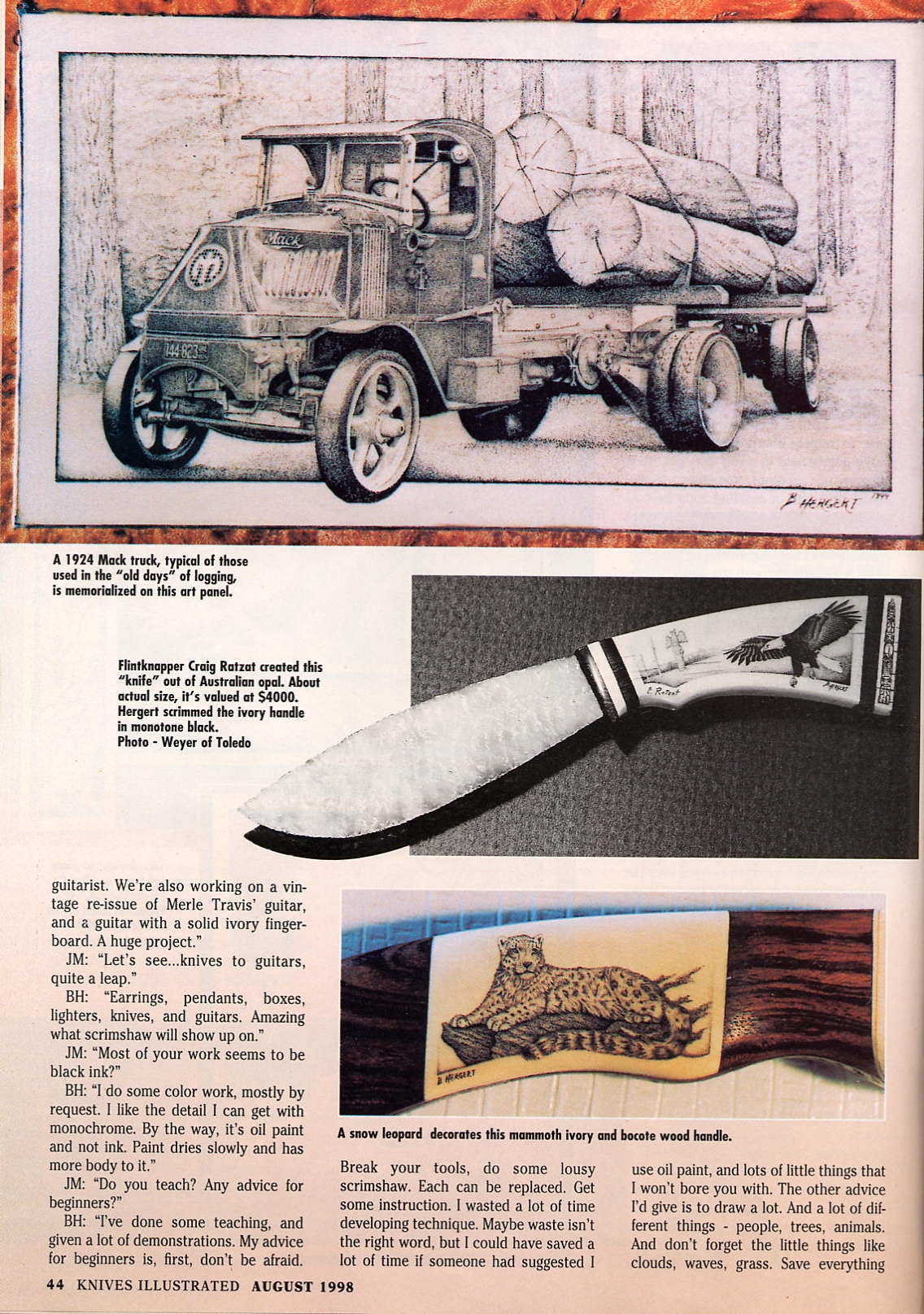 This Blade cover had Gary Kelley's hand holding some miniatures, including one we did with The Alamo on it. Umm, I guess you'll have to trust me...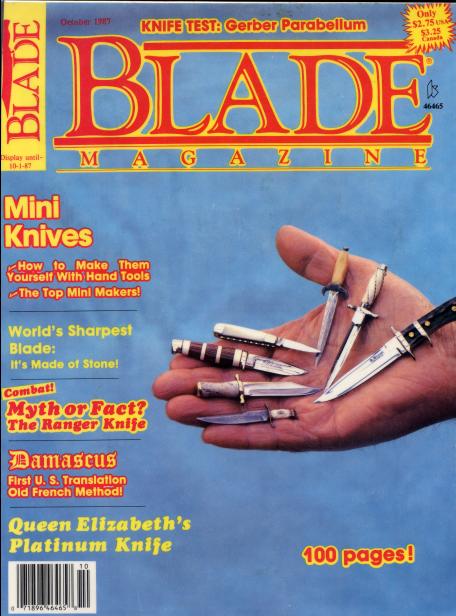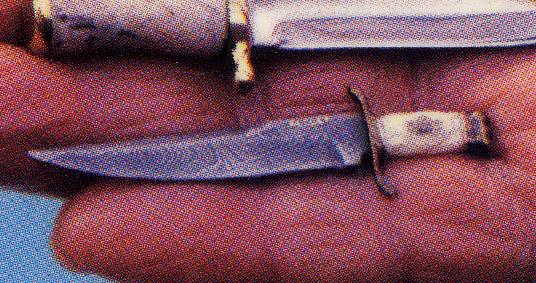 One of the first pieces I did, this butterfly seems pretty crude. If nothing else it proves that if you stick with something long enough you just might succeed. And just for fun, my friend Chris Hauth played with the image. Chris is an award-winning photographer and brilliant painter - a master artist and craftsman.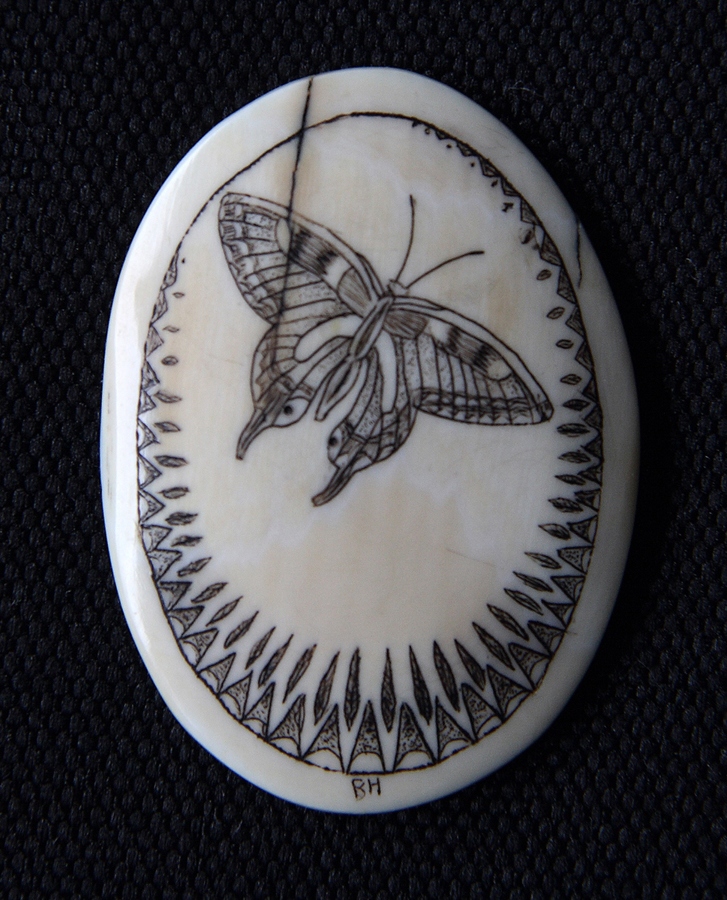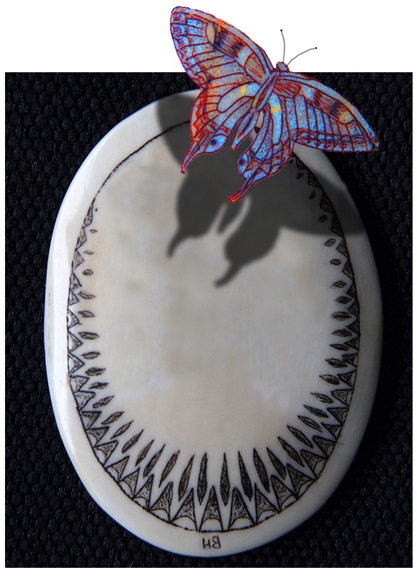 Here's a piece that became a belt buckle: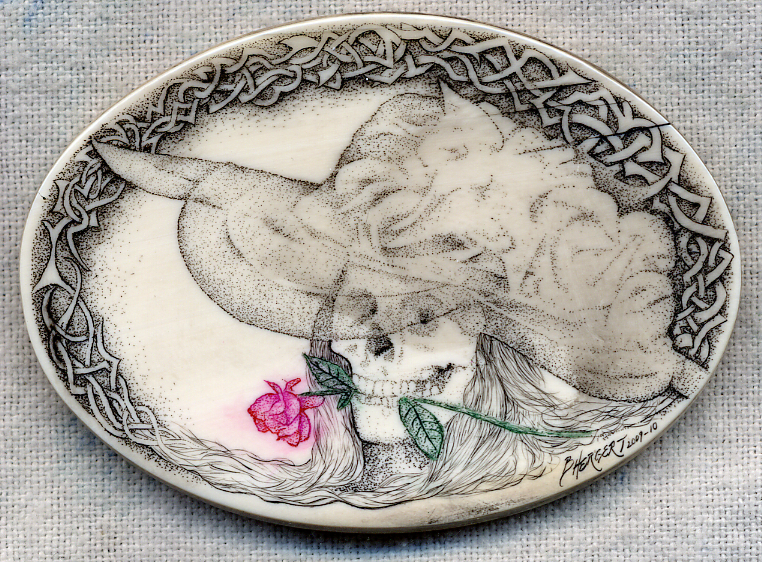 and now the Nudes
These first pictures are panels from a custom cuestick made by Bill Stroud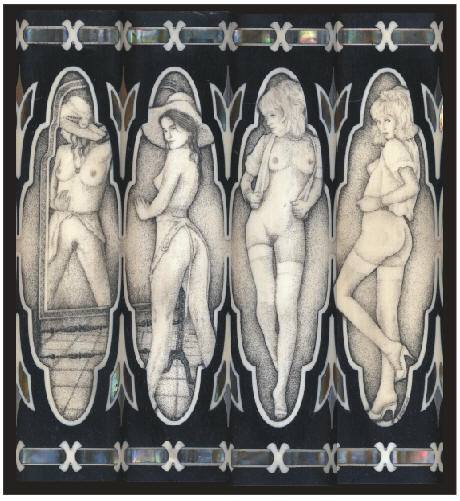 And now a bunch of knives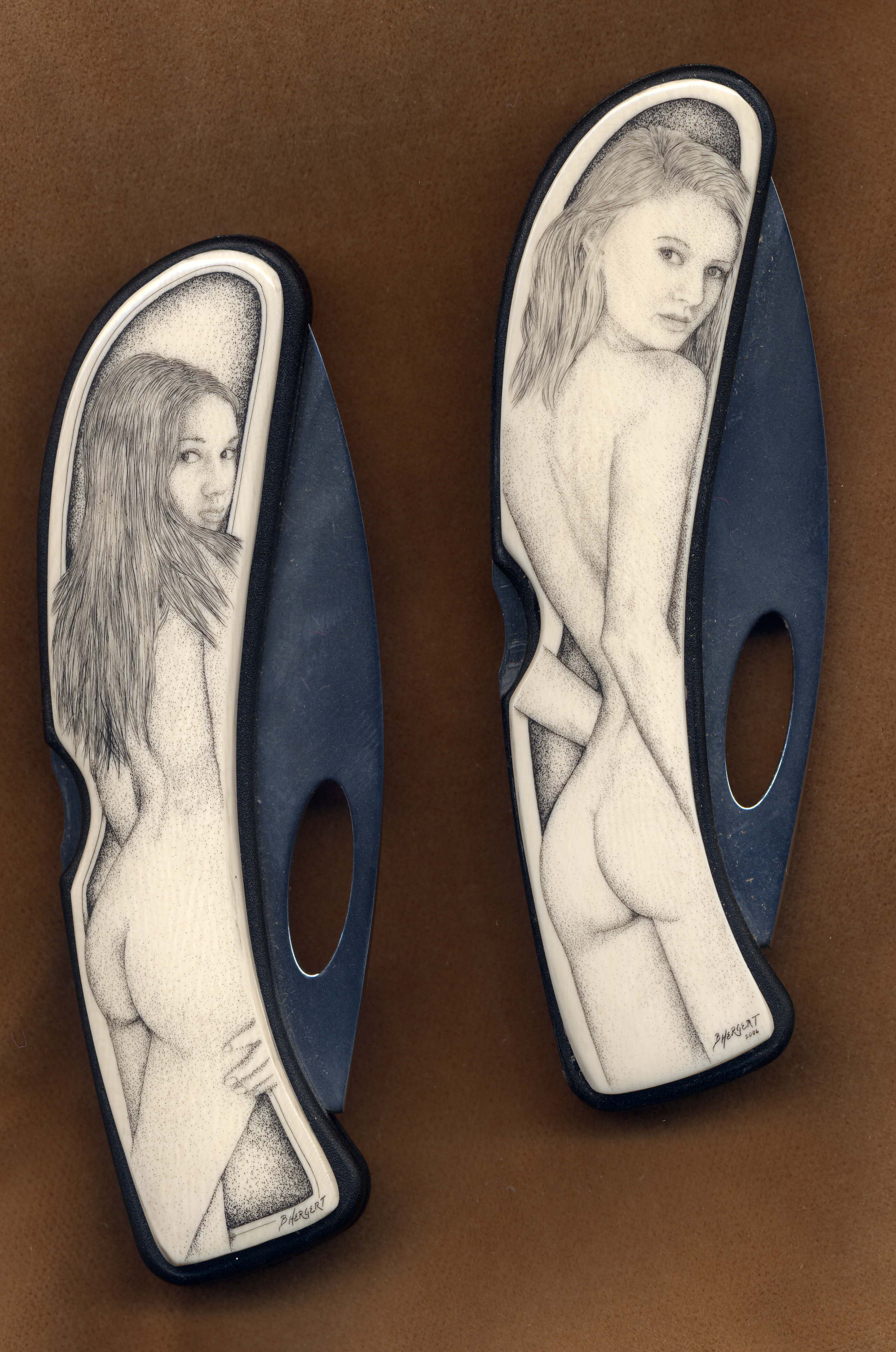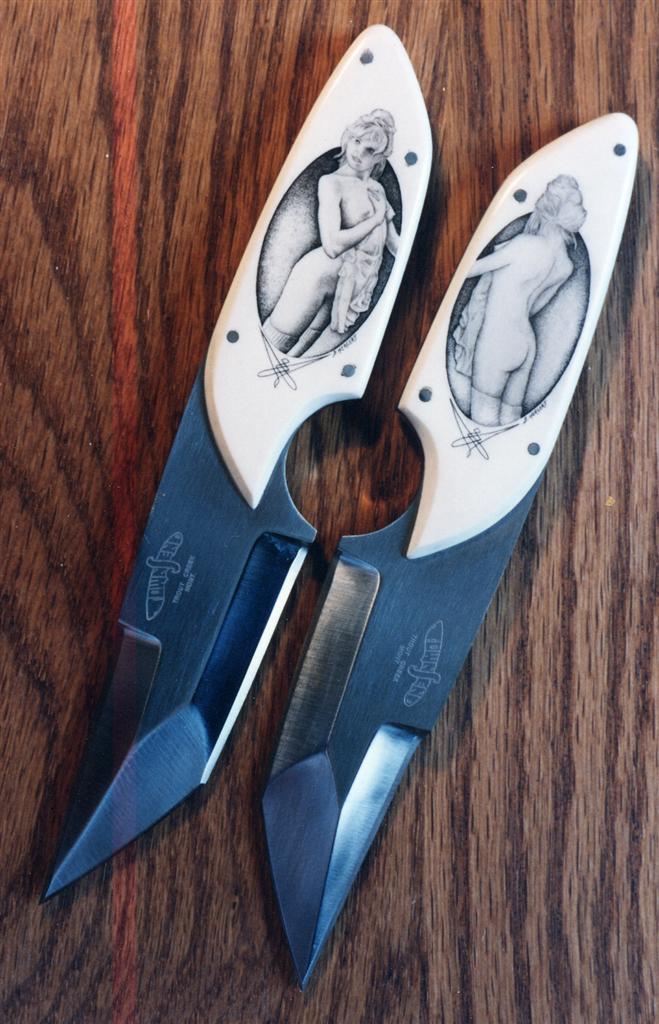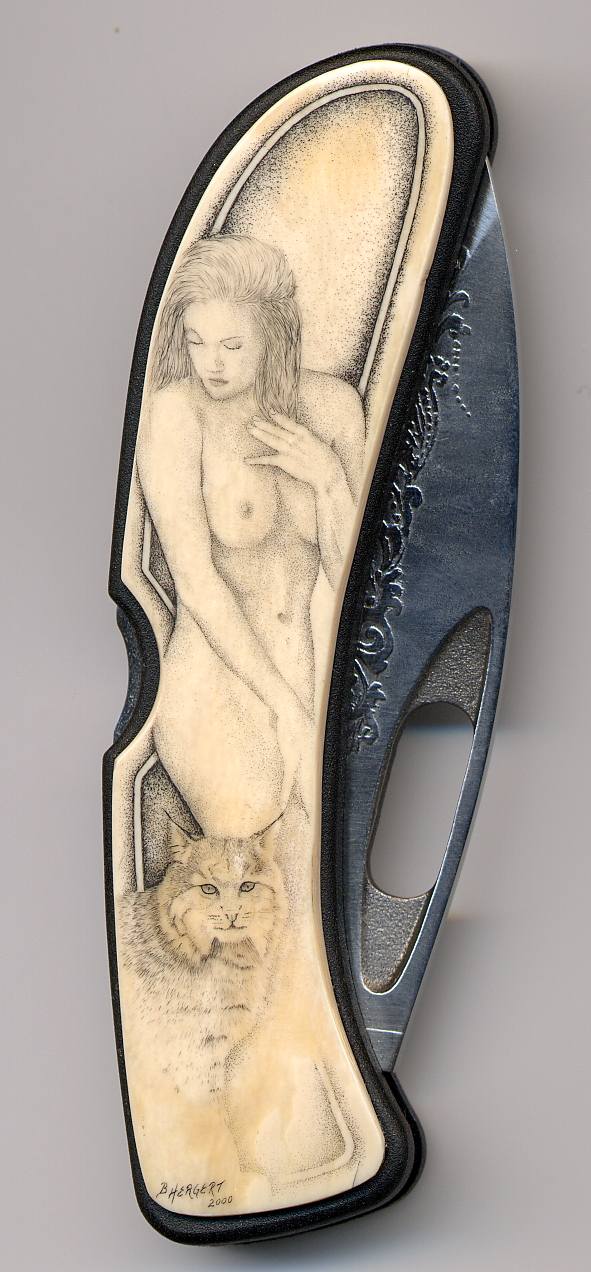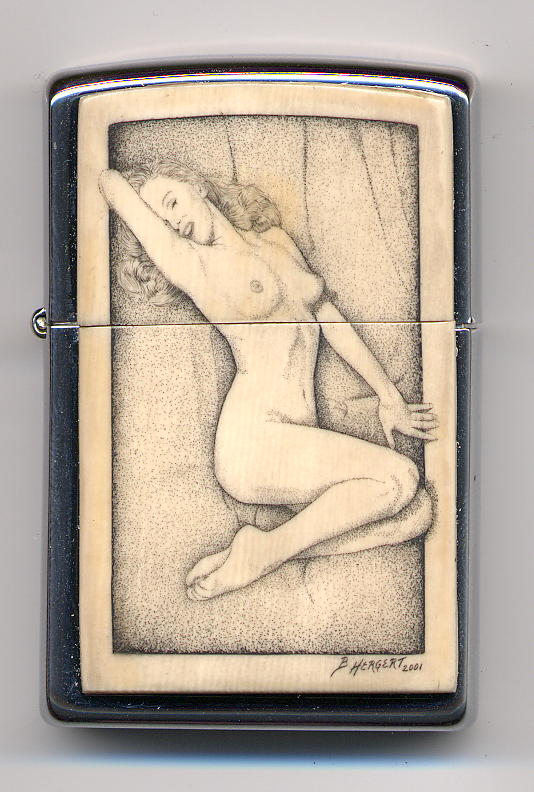 A belt buckle and some display pieces: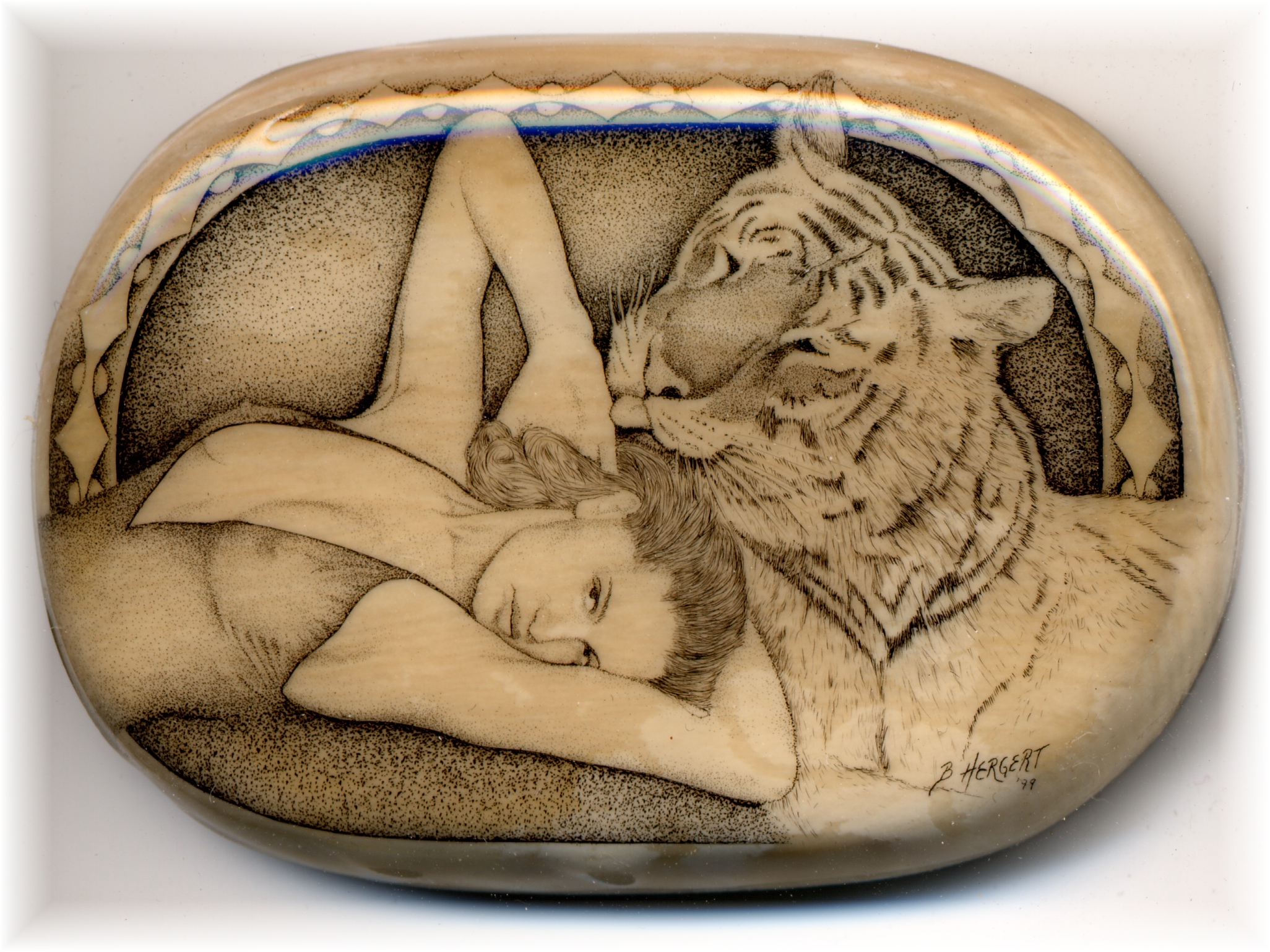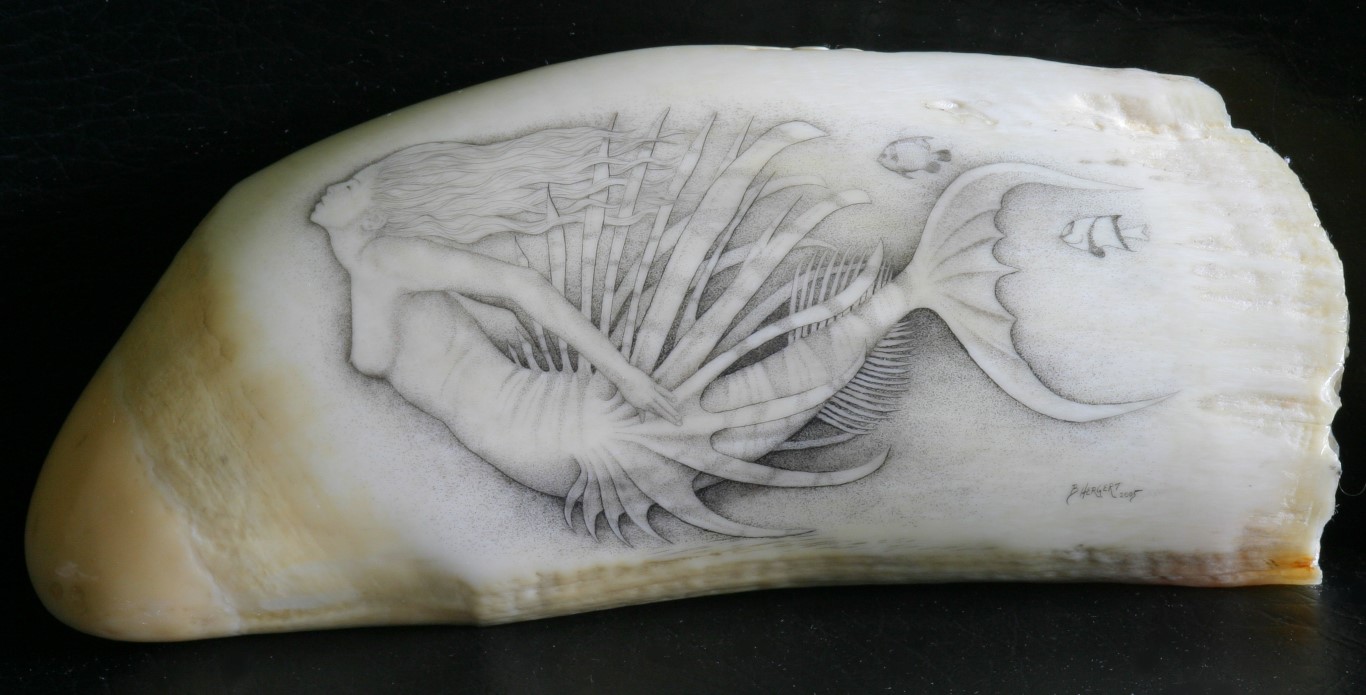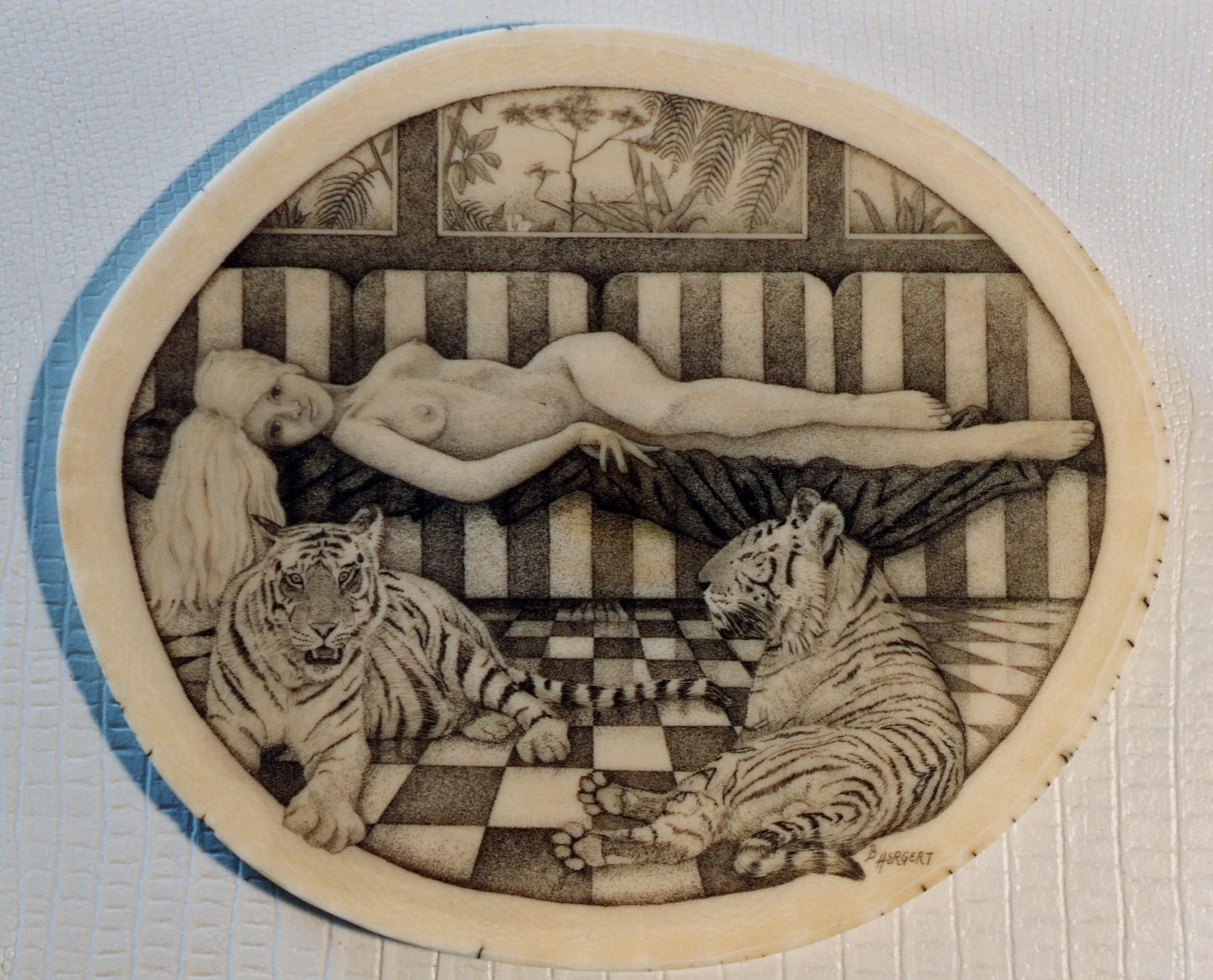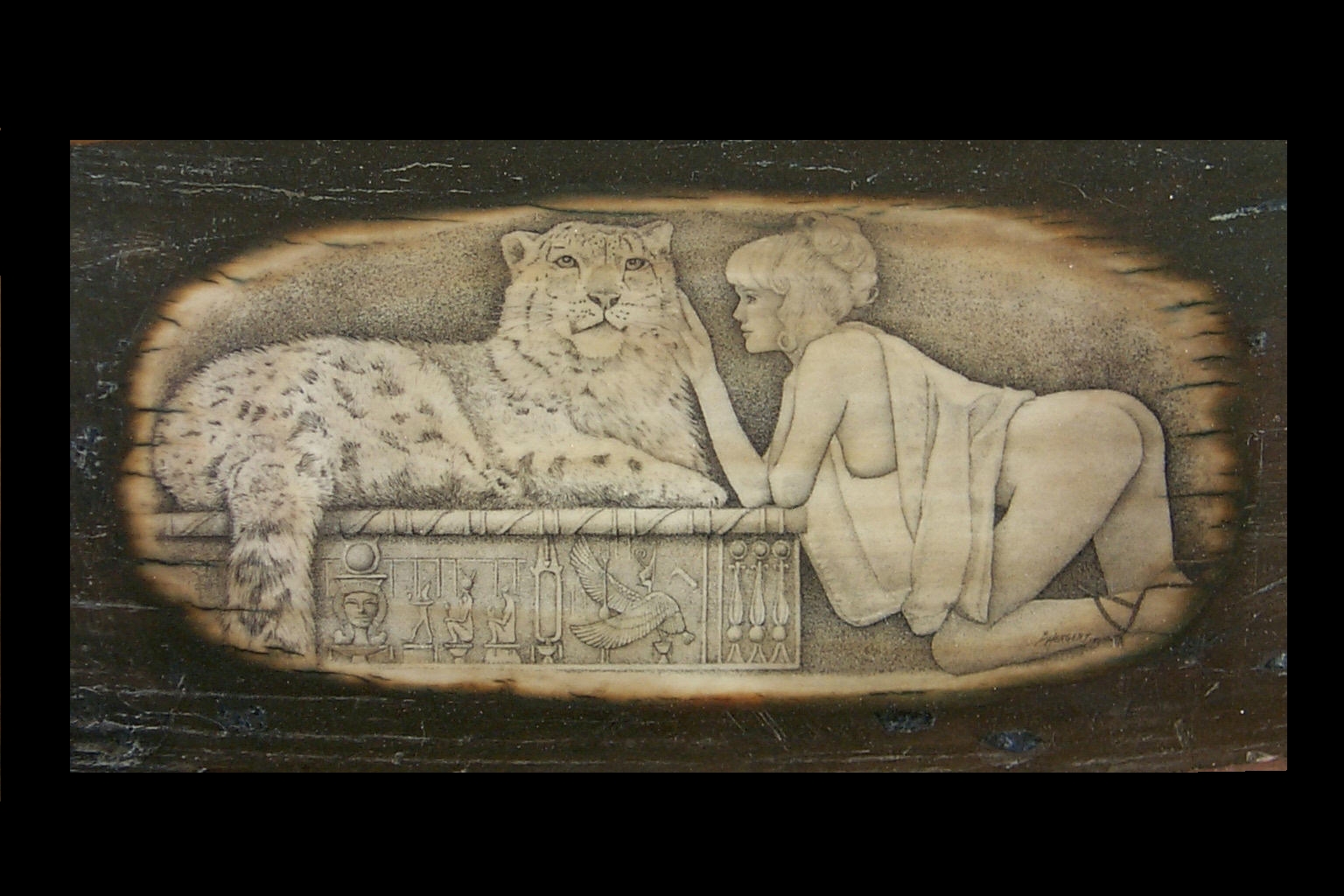 Homepage | Knives | Portraits | Guitars | Guitar Stuff | Cuesticks1 | Cuesticks 2 | Razors | Assorted 1 | Assorted 2 | Assorted 3 | Drawings | | Pricing | Contact