Assorted Page Three
Gary Kelley made miniature knives and also taught middle school. He mentored me in the early days of my scrimshaw career, writing about me in Blade magazine and Knives Illustrated. He let me borrow a microscope and called my work Micro-Scrimshaw. Here is the first piece I made under the 7-power microscope. The ivory measured around half an inch. A little girl sits on a bench, behind her is a pond with a boat. Two men sit in the boat and one holds a fishing pole - the single most precise line I've ever scratched.
Here's a box I made and inlaid with scrimshaw of the Mexican one peso bill. I also made several Morgan dollars, one of which is here.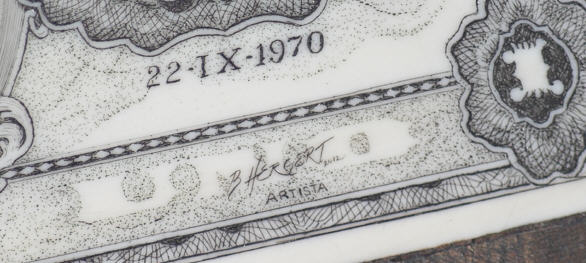 A highly-detailed fountain pen and a small pendant with some big bucks:
A piece done after a couple paintings by Ukranian artist Repin. For me a large image, about 4 inches wide.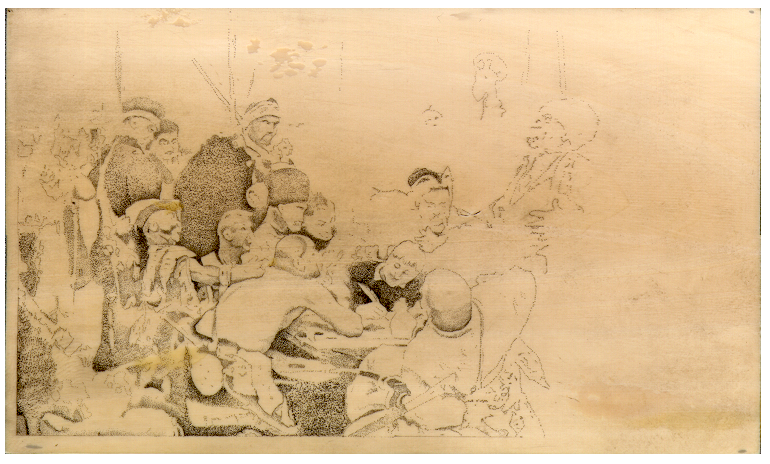 The finished work below: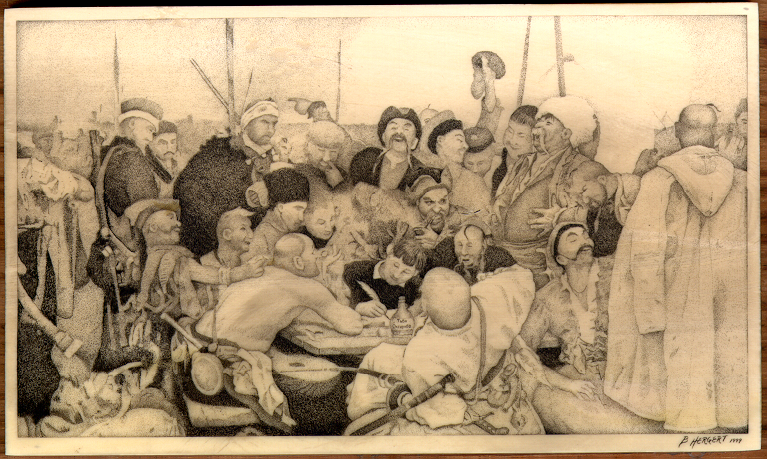 This next piece was another long-term project. It was about the size of a postcard. The extreme blow up was only 2/10th of an inch.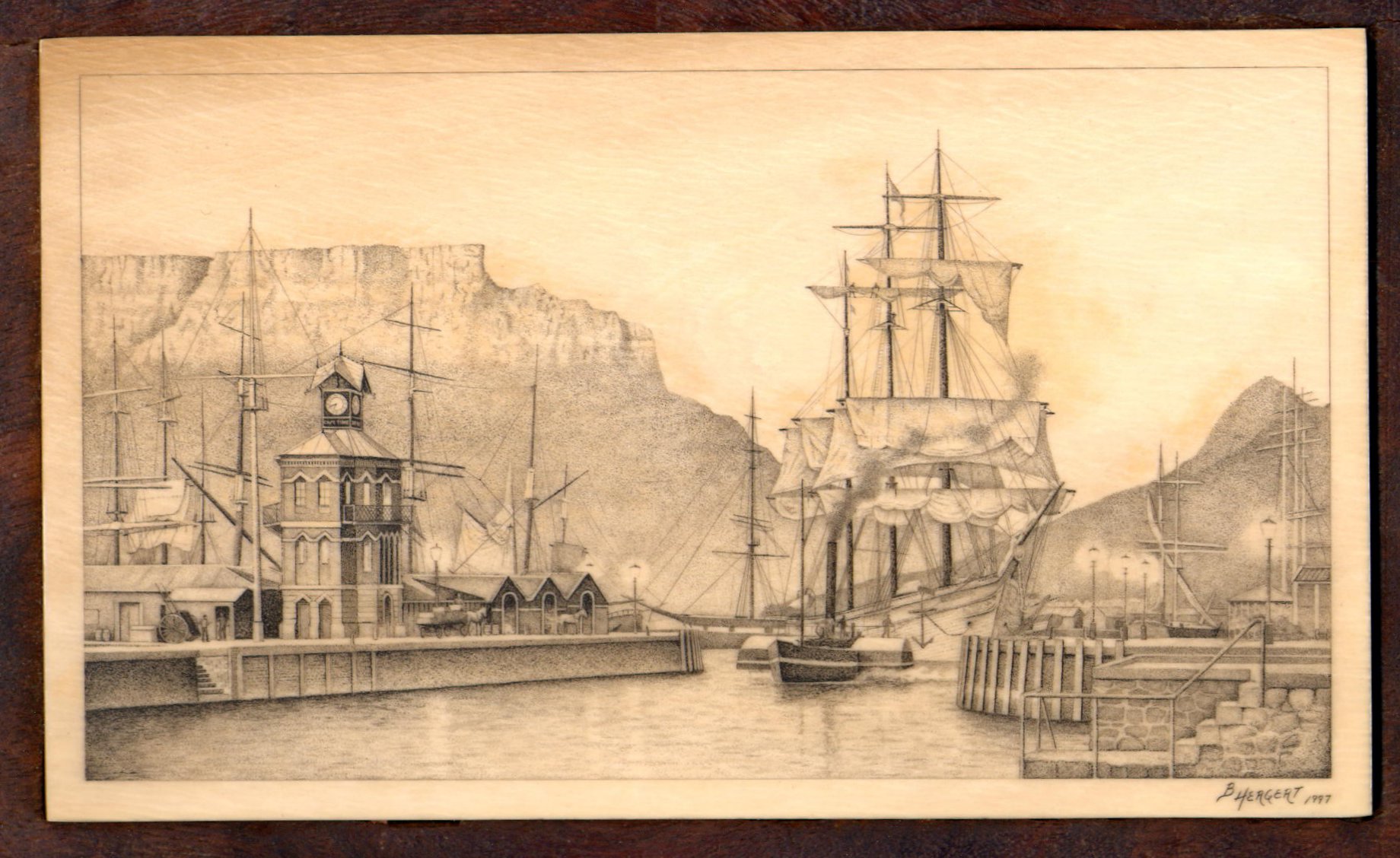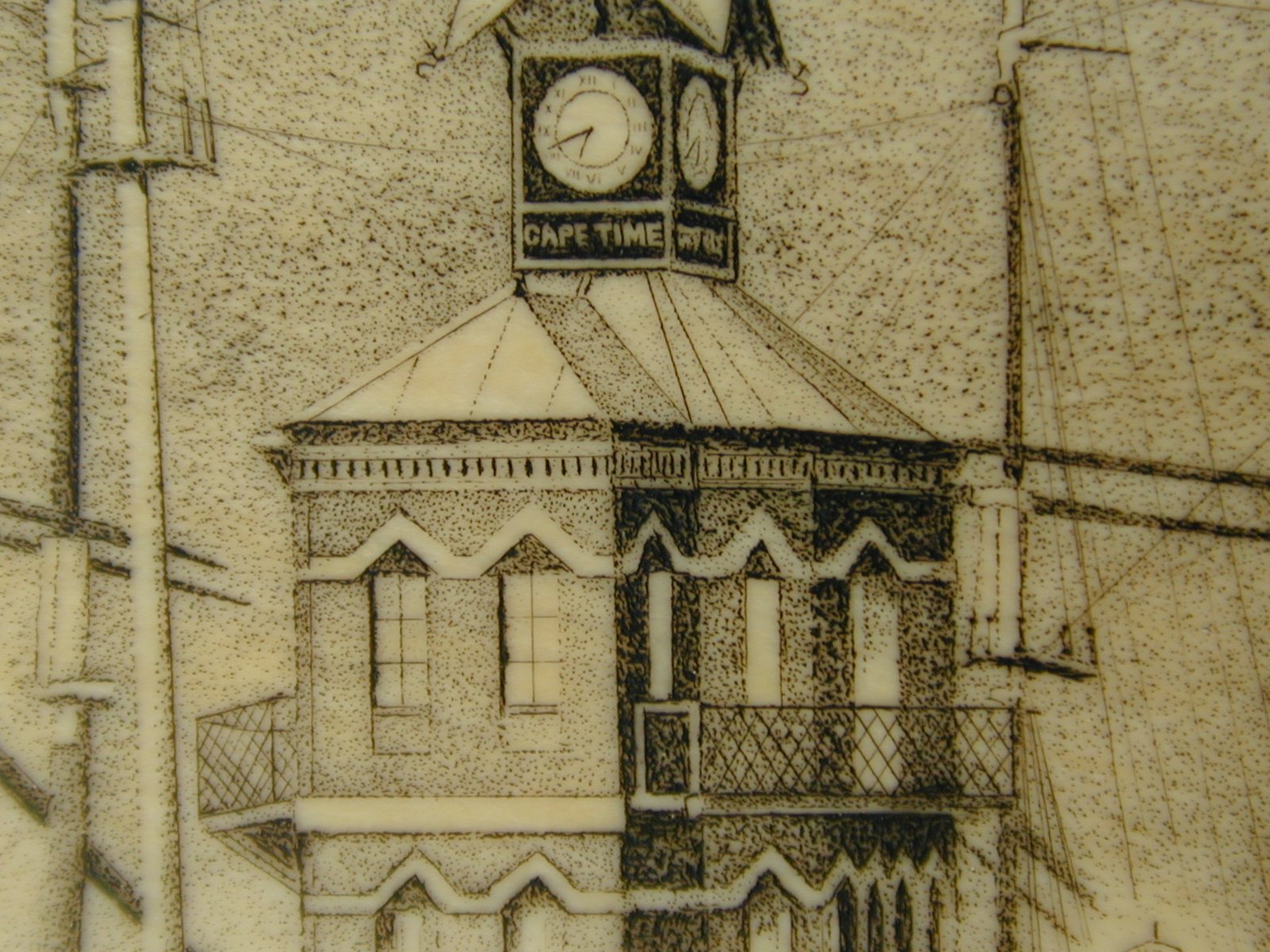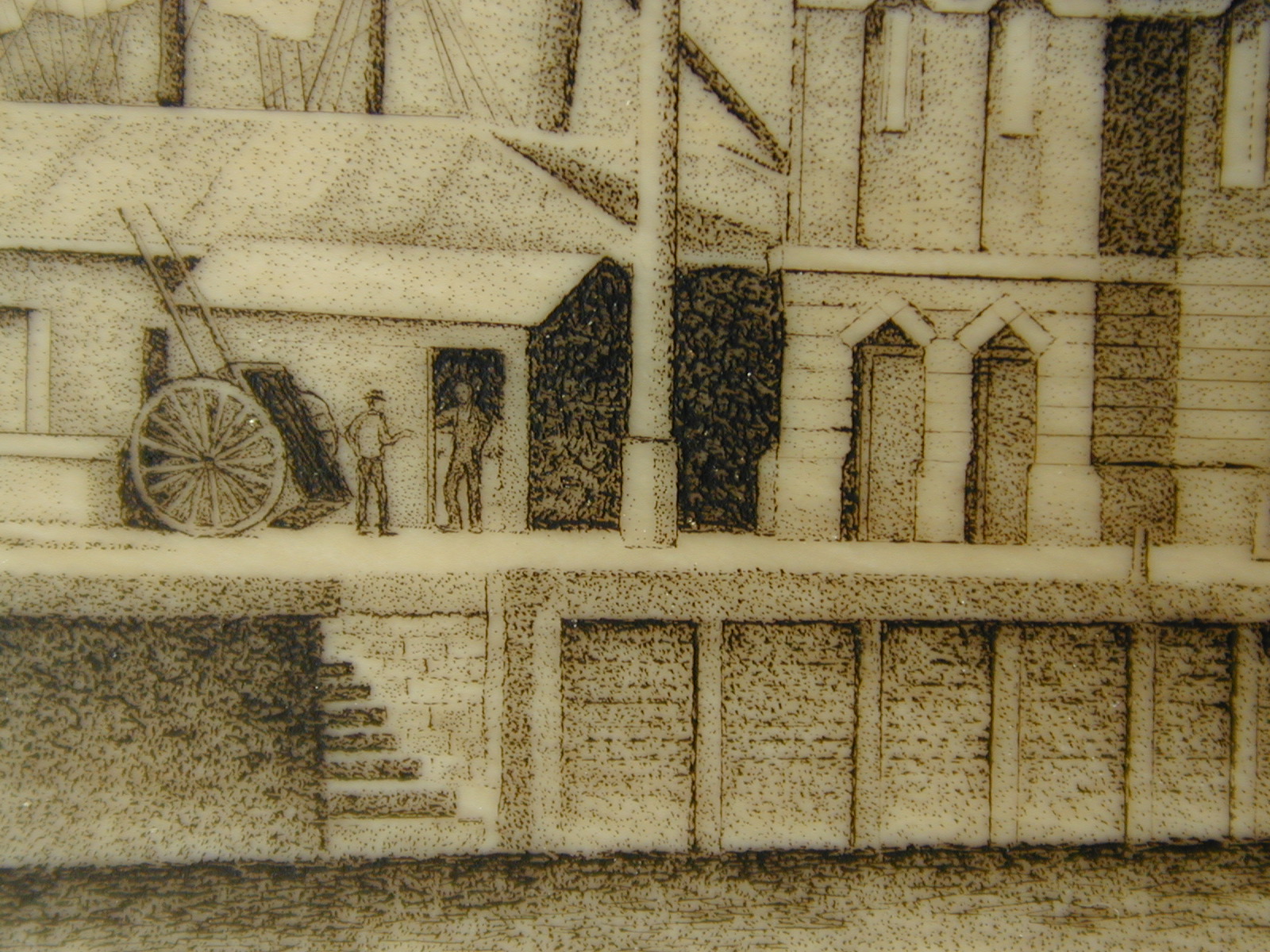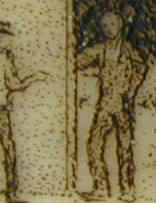 Lady of Shalott and Creation.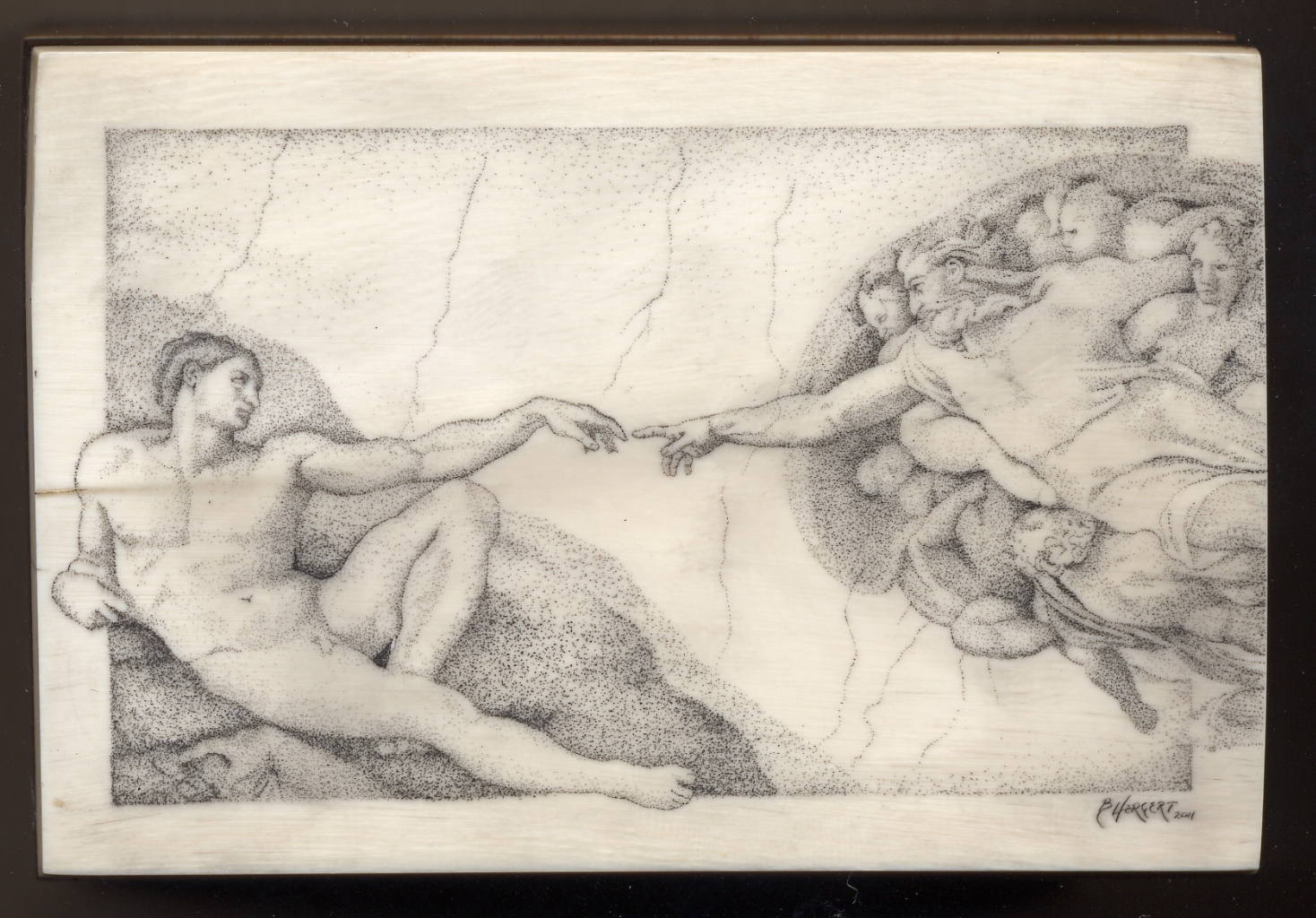 A unique request - a gavel for a newly-appointed judge: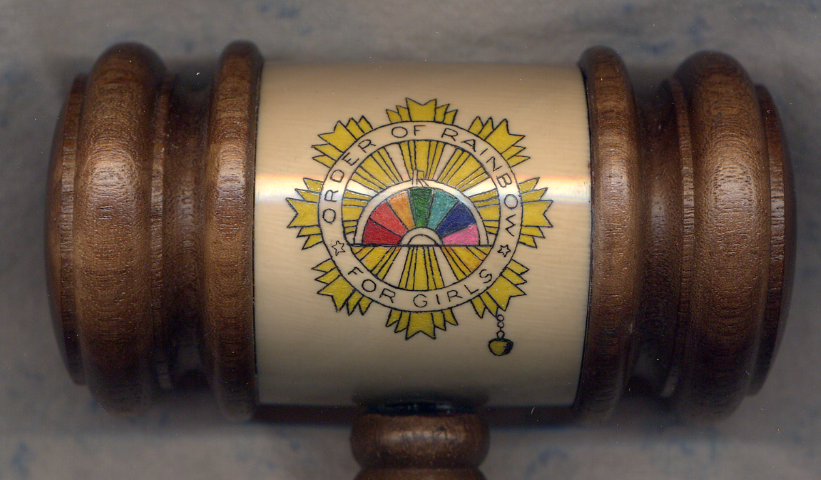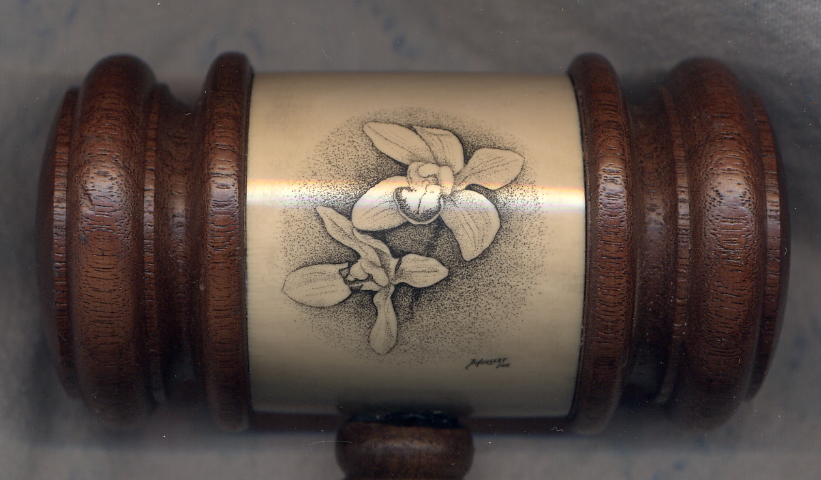 The "highlight" of my career - making it into Mad Magazine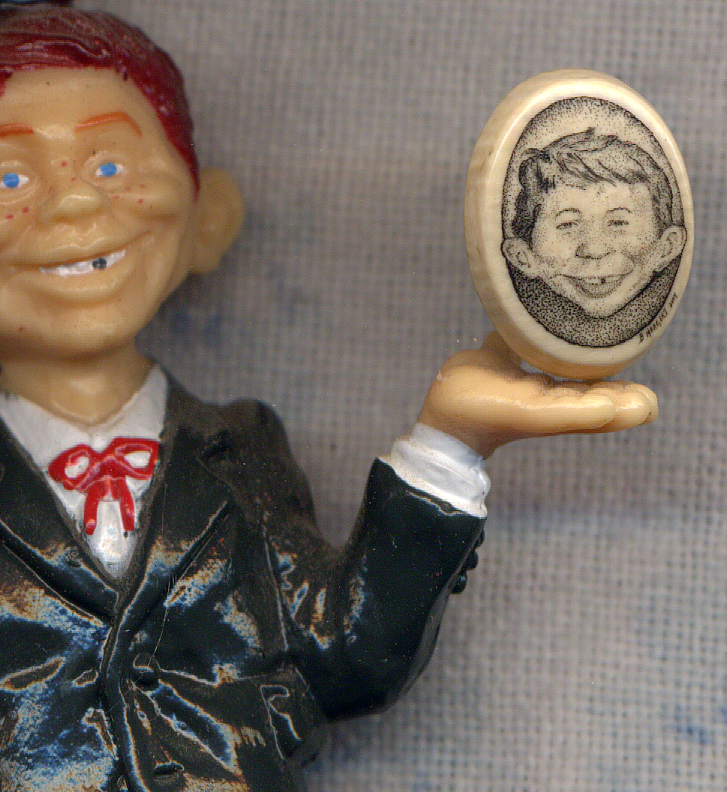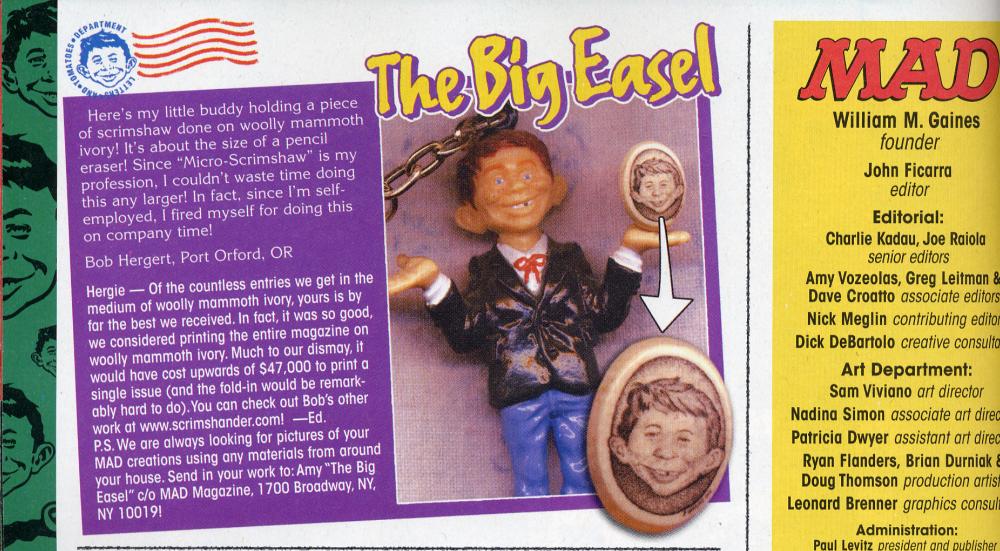 Homepage | Knives | Portraits | Guitars | Guitar Stuff | Cuesticks1 | Cuesticks 2 | Razors | Assorted 1 | Assorted 2 | Assorted 3 | Drawings | Mixed Bag | Pricing | Contact